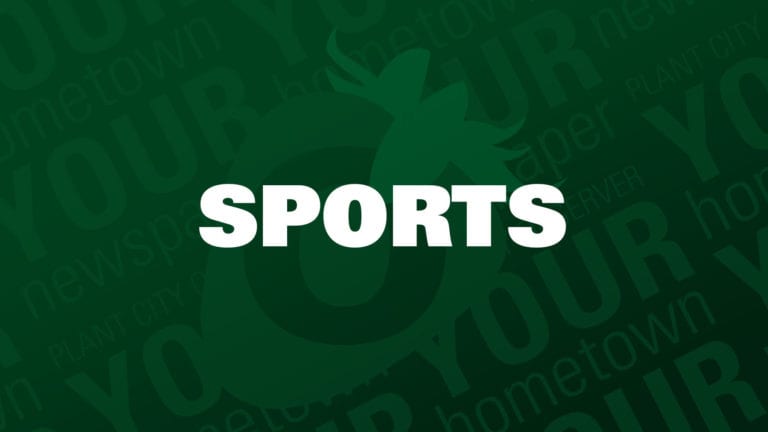 Area parks hosting events
The Parks and Recreation Department/Optimist Club Youth Flag Football League is back for its 53rd season, which kicks off at 8:30 and 9:45 a.m. Saturday on multiple fields at the Otis M. Andrews Sports Complex. The league has 164 players on 20 co-ed teams throughout five age groups, which cover ages 4 through 15. The season begins this weekend and runs every Saturday through Nov. 2.
Florida USSSA Baseball will host its September Classic tournament in Plant City next weekend. That tourney runs from Sept. 21-22 with games starting between 9 a.m. and 5 p.m. on both days. Games will be played on multiple fields at Plant City Stadium, the Randy L. Larson Softball Four-Plex, Mike Sansone Park, Ellis-Methvin Park and the MLK fields.
White bound for Europe for billiards tourney
Trenton White recently became one of four youth picked to represent Team USA's U17 squad in the European Pocket Billiard Federation World Championships in Cyprus, which runs from Nov. 21-23.
Because travel expenses are not covered by Team USA, White and his family are looking for any help they can get from the community. To donate to White's travel fund, visit gofundme.com/f/world039s-team-usa.
USTA seeking volunteers for new leadership academy
The United States Tennis Association's Florida chapter is recruiting volunteers for a new developmental program that grows professional skills and leadership qualities for "potential future leaders" in the organization.
Thirty Florida residents age 18 and older will join the USTA Florida Leadership Academy's 2020 class. Prior tennis experience or knowledge is not required, but passion for the industry is. There will be two in-person workshops in Orlando scheduled for Nov. 22-23, 2019 and May 29-30, 2020. Online classes will be available between workshops starting Sept. 30.
"We're very excited to launch this new program, which is just one part of our new volunteer recruitment and engagement program," USTA Florida Executive Director Laura Bowen said. "USTA Florida has a rich history as a volunteer-led organization, and I'm looking forward to building a new class of diverse volunteers to help lead us into the future."
Visit USTAFlorida.com/LeadershipAcademyAPP for details and to apply.