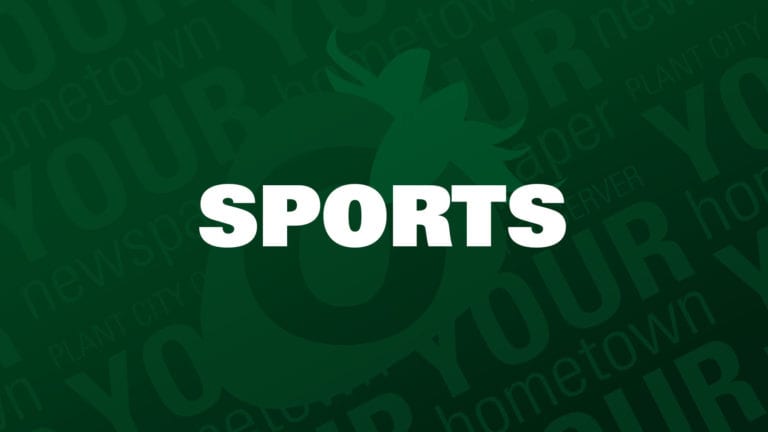 Tourneys coming to area parks
Mike Sansone Park will host Little League District 4 All-Star tournament action starting this weekend and will continue to do so for the following two weekends.
Plant City Little League and others in the district will start competing for baseball and softball glory with 6 p.m. and 8 p.m. starts this Friday night. Games will start Saturday between 10 a.m. and 4 p.m. After that, baseball and softball games will begin at the same times on July 5 and 6 and then baseball will close things out July 12 and 13.
Florida USSSA Baseball's Wood Bat Summer Classic tournament will use multiple fields at Plant City Stadium, Randy L. Larson Softball Four-Plex, Mike Sansone Park, Ellis-Methvin Park and the MLK Complex Saturday and Sunday. The tourney runs from 9 a.m. to 5 p.m. both days.
Make a Play 7v7 will host a youth football tournament at Ellis-Methvin Park from 10 a.m. to 2 p.m. Saturday and Sunday. Make a Play is a Miami-based organization that hosts national championship tournaments from the 10U level up to 15U and varsity, as well as skills camps. Some of the tournament alumni listed on its website include Atlanta Falcons wideout Calvin Ridley and Alabama wideout Jerry Jeudy.
Hawn retires from coaching football
Strawberry Crest head coach Ron Hawn announced June 18 his retirement from football after 17 seasons of coaching, including the last three seasons running Strawberry Crest's program.
"It's been a fun ride with some great people along the way," Hawn wrote in a Facebook post. "I'm not going far, though!"
Hawn coached 10 of his 17 seasons in Florida at the high school level, mostly in the Tampa Bay area (save for one year at Oviedo-Hagerty). He also coached at the college level from 2003 to 2007. His three seasons at Strawberry Crest make him the second-longest tenured head coach the program has had. Only John Kelly, who coached through three full seasons and part of the Chargers' 2015 campaign, helmed the ship for a longer period of time.
Area man wins Navy home run derby
Naval Station Norfolk turned back the clock June 21 with a slow-pitch softball game and home run derby at McClure Field with all players donning 1940s uniforms.
The annual event celebrates the history of the game as played at the field, where Major League Hall-of-Famers with Navy backgrounds played. It was an especially good day for Jack Burke, who won the home run derby.
Burke is a Plant City native who graduated from Plant City High School in 2017 and played baseball for the Raiders.