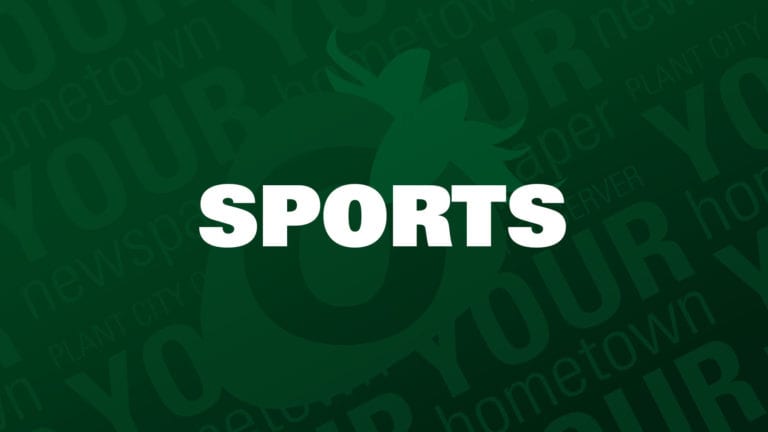 Florida Dairy Farmers honor PCHS baseball
Florida Dairy Farmers' statewide panel selected on June 15 two members of Plant City High School's baseball programs for two of its top awards in the sport.
The group named pitcher and first baseman, Parker Messick, Mr. Baseball 2019. Messick, who will play for Florida State University, was just as dangerous as the Raiders' ace as he was at the plate. He earned six of the 17 first-place votes, more than anyone else in the field. Past winners include notable Major Leaguers Alex Rodriguez, Andrew McCutchen and Jose Fernandez, as well as Durant alum Tyler Danish.
Head coach Mike Fryrear won the Coach of the Year award in a landslide, receiving nine first-place votes and 118 points in a field where every nominee guided their team to a state championship. Fryrear, who picked up his 100th career win this season, led the team to a program-best 30-2 record on the strength of an 18-game win streak to close out the season.
"Rhino Mike" charges to Battle of Atlanta championship
From June 13 through 15, Plant City's own "Rhino" Mike Thomas held his own at the 2019 Battle of Atlanta karate tournament, one of the biggest in the United States.
Thomas won in the 18-34 Men's Black Belt division in the Continuous Sparring event. He also won in 2018 as a brown belt fighting in the mixed brown/black belt division.
Carlson Gracie grapplers win at NAGA Jacksonville
The weekend of June 8 was a good one for members of Carlson Gracie Plant City, who went to Jacksonville and cleaned up at the NAGA Jacksonville Grappling Championship tournament.
The local fighters won a total of 44 medals (12 gold, 27 silver, five bronze) in go and no-gi divisions in the adult and children age groups.
Sign up for 10K relay
If you missed out on the Best Friends 10K around Easter, fear not: you and a running buddy can tackle another 10K at Ellis-Methvin Park later this month.
U.S. Road Running is hosting the Summer Fun 10K Relay and Lap Race, which starts at 6:30 a.m. June 22, at a cost of $50 per team ($40 for those who wish to run solo). Each member of the team runs the equivalent of a 5K at the park's walking trail and teammates "tag" each other in after every .52 miles.
To sign up and get more information, visit runsignup.com/Race/FL/PlantCity/BFFJune.