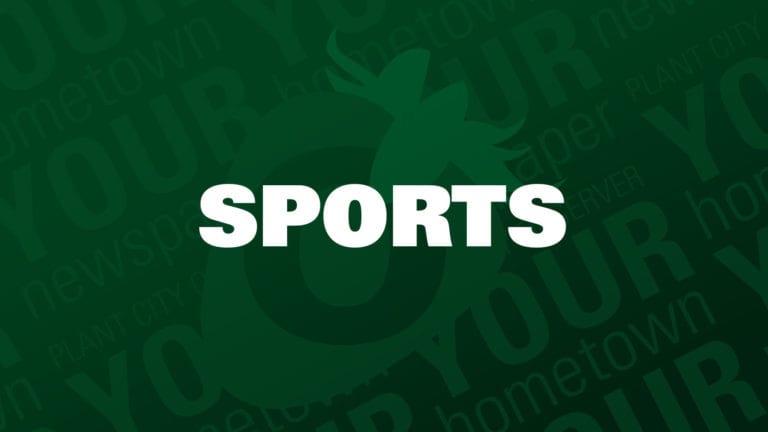 Track and Field state championship qualifiers
Several athletes from Plant City High School will represent their school and their hometown at this weekend's FHSAA Class 4A State Championships.
The meet, which will be hosted in Jacksonville at the University of North Florida, runs from Friday through Saturday and will be live-streamed on both NFHSnetwork.com and MileSplit.com. The following athletes made the cut and will go for gold:
Kaylee Hahn: Girls Javelin Throw
Montrael Bennett: Boys 100-Meter Dash
Aramoni Rhone: Boys Long Jump, Triple Jump
Jackson Knotts: Boys Javelin Throw
If you wish to attend the meet in person, visit fhsaa.com/index.aspx?path=track for more information.
Plant City Colts football, cheer registration open
Area youths looking to enjoy the thrill of football season on the field or cheering on the sidelines can now make that happen with the Plant City Colts.
Registration for any of the football teams is $200 per player ($100 of which is due at the time of registration) and $130 for cheerleading. Practices will be held from 6 to 7:30 p.m. Tuesdays and Thursdays at the fields next to the Sadye Gibbs Martin Community Center, 1903 E. Dr. MLK Jr. Blvd. The Colts are also looking for coaches for football and cheerleading.
Anyone interested in signing their children up or coaching one of the teams can call 813-707-7144.
Durant's Wharton signs with Air Force Academy
Durant forward Jaylen Wharton became the second Cougar to sign with an NCAA Division 1 basketball program on April 30, sticking with his commitment to the United States Air Force Academy.
Wharton, who signed in front of many friends and family members at Sanctuary of Hope Worship Ministries in Bealsville, spent three years on the varsity team and earned second-team all-Western Conference honors for his play this season. He has a 3.7 GPA, recently received a scholarship from the Improvement League of Plant City and has earned a full ride from Air Force.
Wharton joins teammate Matthew Lentz, who was named Western Conference Player of the Year for the 2020-21 season and signed with Jacksonville University (who also came through with a full ride offer). The two Cougars are the first Durant boys basketball teammates to sign with Division 1 programs in the same year.
PC Dolphins make FSYFL semifinal
The Plant City Dolphins' U14 D2 team recently finished in third place in the statewide Florida Youth Spring Football League standings.
The U14 Dolphins D2 team went 3-1 in the regular season and made a solid run through the postseason with a 15-6 win over North Tampa Pride D2 in the opening round and a 20-0 win over East Lake Eagles D2 in the quarterfinal round. They finally met their match in the Volusia Raiders D2 team in the May 1 semifinal and lost, 21-6.
The Dolphins are now ranked third overall statewide in FSYFL U14 play.
Plant City men place well in Clearwater karate tournament
Some of the baddest men around at the Clearwater Open Karate Championships hailed from Plant City and proved their worth on the mat.
"Rhino" Mike Thomas and Keyshawn "Spider" MacArthur, both of the Rudy Rogers Nisei Karate Federation (Goju Gung-Fu) Open-Air Dojo, competed in the tournament during the week of April 24 and took home first and second-place honors in their respective divisions.
Both competed in the continuous sparring event and MacArthur placed second overall in the brown belt division. Thomas, who was recently inducted into the Bing Rooming House Museum's Sports Hall of Fame, won the black belt division in his weight class and then became the tournament's overall Grand Champion after defeating the other top black belts in further sparring matches.
The tournament is hosted annually by Shihan School of Survival.