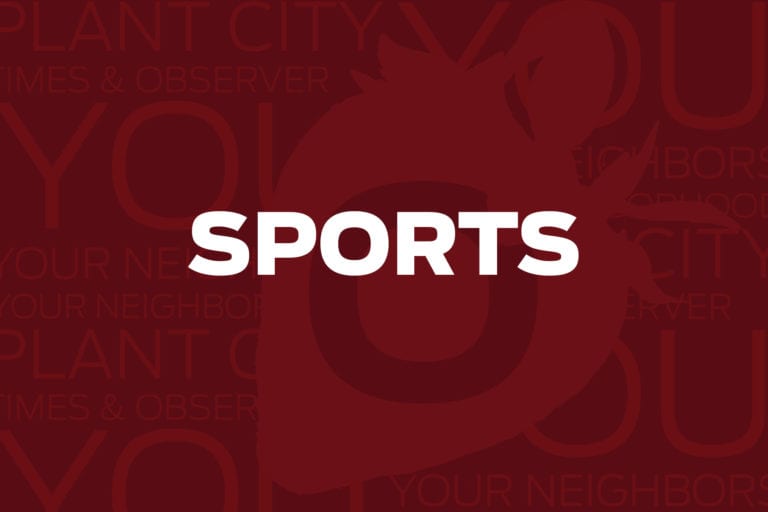 Four area wrestlers make states
Three Strawberry Crest wrestlers and one Durant Cougar are set to compete for state championship glory this weekend in Kissimmee.
Jarrett Affronti (126 pounds), Triston Davidson (160 pounds) and Amneous Chambers (182 pounds) will represent Crest in Silver Spurs Arena. Affronti and Davidson each placed second overall in their weight classes in last weekend's regional tournament and Chambers bounced back from a loss in the semifinal to win the third-place match and qualify for states.
Representing Durant is Hendon Haley, who became the only area wrestler to win first place at regionals when he put together a clean sweep in the 132-pound bracket. Haley is hoping to become the second person in his family to place in the state tournament: one of his four older brothers, Chase, placed sixth in the 2012 state championships as a senior while also wrestling at 132 pounds.
Blessin sets PCHS strikeout record
For Raiders ace Ashley Blessin, Plant City's 9-3 win over Jefferson on Feb. 27 was more than just another regular-season win.
After 3.2 innings of work, in which she struck out 9 of the 11 batters she faced and gave up no runs, hits or walks, she left the game with the school's record for career strikeouts firmly in hand. She's since kept adding to the record with 57 strikeouts in the Raiders' ensuing four games played — all wins, leaving the team undefeated.
Blessin now has 769 career strikeouts, 68 wins and a 0.79 ERA through 494.1 innings pitched.
Top 15 finishers at Nash Higgins Relays
BOYS
200m dash — Marwan Gilmore (PCHS) 11th place (23.60)
400m dash — Mark Hart (SCHS) 12th place (53.70)
110m hurdles — Jared Wiggins (DHS) 11th place (17.71); Cody Newman (SCHS) 12th place (17.72)
High jump — Joshua Dunbar (PCHS) 6th place (5-08.00); Justyn King (PCHS) 10th place (5-06.00)
Shot put — Zwanyiea Cooper (DHS) 12th place (39-03.00)
GIRLS
100m dash — Monyette Montgomery (SCHS) 11th place (13.00)
200m dash — Monyette Montgomery (SCHS) 3rd place (26.59)
400m dash — Azauni Peterkin (SCHS) 13th place (1:04.31)
800m run — Kirsten Grindel (DHS) 10th place (2:40.39)
100m hurdles — Kylee Herndon (SCHS) 11th place (18.84); Sierra Orlando (SCHS) 13th place (19.18)
4×100 shuttle hurdles — SCHS 2nd place (1:13.38)
Distance medley relay — SCHS 12th place (15:37.82)
Discus — Yasmine Abdel-Kader (SCHS) 7th place (81-07.00)
Shot put — Sharia Davis (DHS) 10th place (28-02.75); Yasmine Abdel-Kader (SCHS) 14th place (25-05.25)
Correction
In last week's issue, it was stated Plant City's baseball team beat Trinity Christian for the first time ever on Feb. 22. The Raiders also beat Trinity Christian in the 2014 preseason.