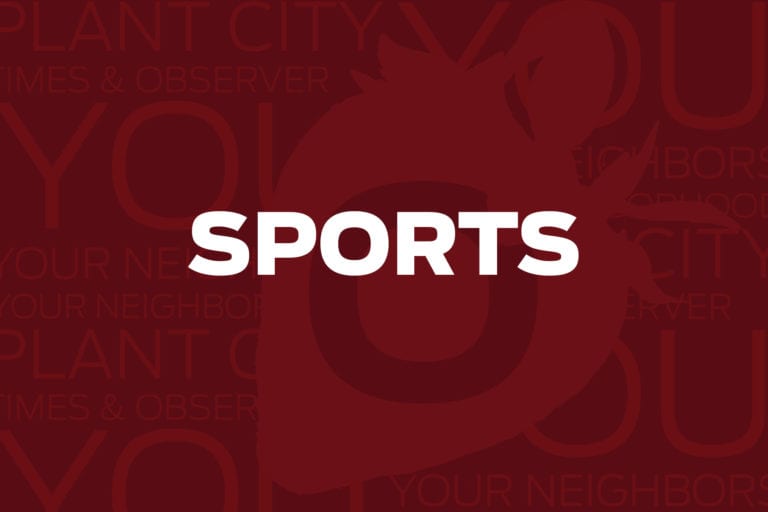 Crest wrestling three-peats districts
Strawberry Crest's wrestling team won its third consecutive district championship on Feb. 22.
The Chargers' team score of 157.0, almost 10 points higher than runner-up Newsome, got the job done that day at George Jenkins High School. Four Chargers also won first place in their weight classes.
Aaron Ortiz beat Newsome's Brayden Johnson by 15-11 decision to win the 106-pound division. Jarrett Affronti beat George Jenkins' Lorenzo Brown with a fall at 1:59 to win at 126 pounds. Triston Davidson beat Newsome's Parker Drake by fall at 0:38 to win at 160 pounds. Amneous Chambers beat Newsome's Kohl Drake by 3-2 decision at 182 pounds to win that division.
Durant placed sixth overall with 90.5 points and Plant City finished seventh with 52.0 points.
Strawberry Festival Showdown
Next Tuesday, the battle for all the Plant City-area track and field glory will begin at Strawberry Crest High School.
The Chargers are dubbing the tri-meet featuring themselves, Durant and Plant City the "Strawberry Festival Showdown." The overall team winner will get to take a traveling trophy back to their school after the meet. The goal is for this showdown to be similar to the Battle for the Redman Cup between Durant and Plant City: a friendly rivalry with a little more than just bragging rights on the line.
The meet is set to begin at 5 p.m.
Fall sports classifications
The FHSAA has released the new classifications for golf, cross country and swimming and diving for the next two fall sports seasons.
BOYS AND GIRLS GOLF
Durant:
Class 3A, Region 3, District 11
Plant City:
Class 3A, Region 3, District 10
Strawberry Crest:
Class 3A, Region 3, District 10
BOYS AND GIRLS CROSS COUNTRY
Durant:
Class 4A, Region 2, District 4
Plant City:
Class 4A, Region 2, District 3
Strawberry Crest:
Class 4A, Region 2, District 3
BOYS AND GIRLS SWIMMING & DIVING
Durant:
Class 4A, Region 2, District 4
Plant City:
Class 4A, Region 2, District 4
Strawberry Crest:
Class 4A, Region 2, District 4