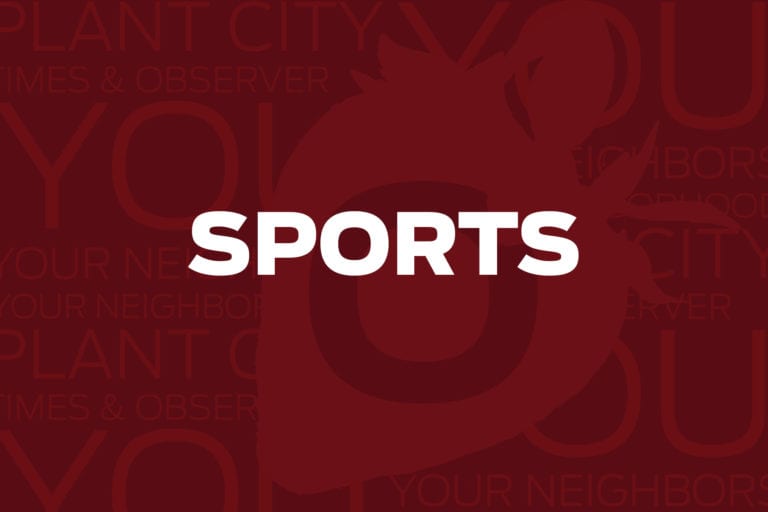 Hillsborough County wrestling championships
Strawberry Crest wrestling had the best showing of any Plant City-area school at the Hillsborough County Championships, which wrapped up this week at Wharton High School.
Crest placed third out of 27 teams with a team score of 115, finishing behind Brandon (281.5) and Riverview (210.5). Crest's team score of 176.5 in National Division competition was good enough for first place in that category. Jarrett Affronti (126 pounds), Ty Young (152 pounds) and Amneous Chambers (182 pounds) reached the tournament finals and Chambers won his match against Newsome's Kohl Drake by a 6-4 decision.
Durant placed 12th overall in the tournament and sixth in Federal Division competition. The Cougars did have one grappler, Hendon Haley (132 pounds), reach the tournament finals and win the 132-pound championship match against Riverview's Chris Felix with a 7-5 sudden victory. Haley and Felix also faced off earlier, in the divisional championship round, which saw the Durant Cougar pick up the victory (3-1 decision).
Plant City tied with Hillsborough for 26th place overall and finished ninth in Federal Division competition.
Bonanno leaves SCHS swimming
Paul Bonanno, head coach of Strawberry Crest's swim teams, announced last week his departure from the program.
Bonanno, who also leads the school's culinary program, has led one or both teams since getting involved with the program five years ago and helped Crest swimming make a name for itself as a force to be reckoned with in and out of the pool. While coaching the boys in 2015, Crest not only succeeded in competition but also won a scholastic award for having the highest cumulative GPA of any boys swim team in the county. While coaching both teams in 2016, he helped five swimmers make it to states. In 2017, his boys and Amanda Linton's girls teams finished the regular season undefeated and eventually sent five more swimmers to states.
"The time has come for me to put family first and support my amazing wife in her new career venture" he wrote in a Feb. 17 Facebook post. I would just like to personally thank all of you for an amazing five years."
SCHS football golf tourney
Strawberry Crest football's second annual fundraiser golf tournament tees off April 6 and the team is currently seeking sponsors and teams.
The four-person scramble tournament will be held at Pebble Creek Country Club with a 9 a.m. shotgun start. Tax-deductible donations will benefit the football team directly.
The registration fee is $85 per person or $340 per group for players and four tiers of business sponsorship, ranging from $200 to $1,000 packages, are available.
For registration forms and more information, visit crestfootball.com.