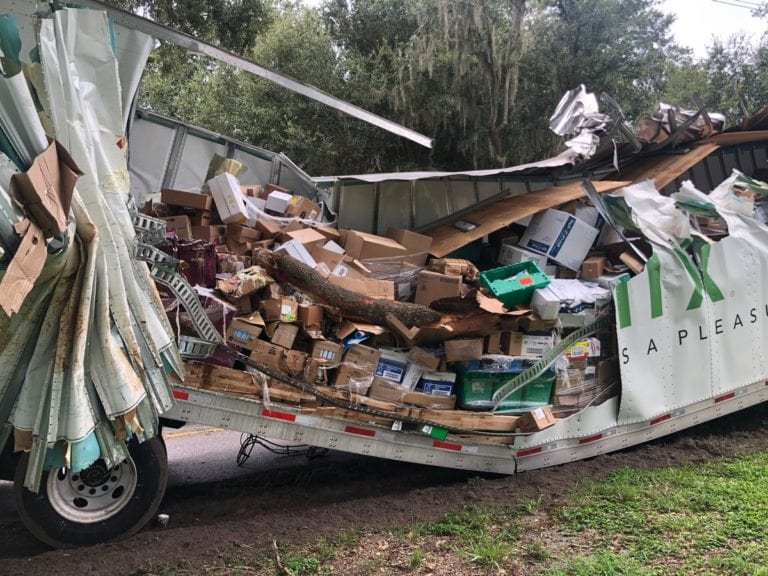 HCSO is on the scene at Knights Griffin Road after a tree fell on top of a Publix semi truck, slicing the vehicle in half.
The stretch of Knights Griffin Road between Keene Road and Dusty Oaks Drive will be shut down for approximately four hours as Hillsborough County Sheriff's deputies respond to a tree that crushed a Publix semi truck. 
HCSO reported the large Publix vehicle was cut in half Monday afternoon after a tree fell on top of it. Food and other items were sent flying. No one was hurt, according to deputies, but the scene will be closed for quite some time. 
The incident occurred at 2405 Knights Griffin Road and HCSO officials have not reported if the semi was parked or moving when it was struck by the tree. 
If you need to commute through the area, plan an alternate route for at least the next several hours. 
This is a developing story. Stay tuned for updates.