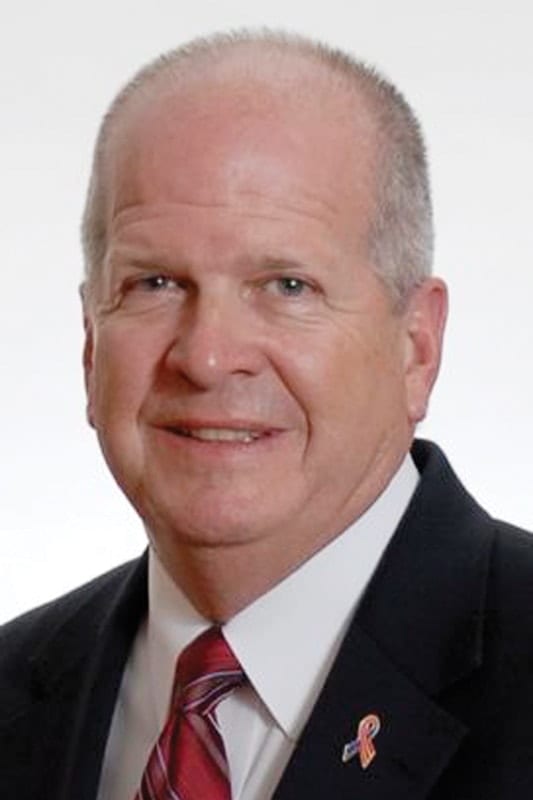 For Hillsborough County Supervisor of Elections, Democrats Craig Latimer and Thomas Scott hope to win the nomination in August. The winner will face Republican candidate Rich Glorioso.
CRAIG LATIMER
Name: Craig Latimer
Age: 59
Family: Married to Sharon, one son, and one grandson.  His father, Sam Latimer, was the first anchor for Channel 8 News.
Hometown: Born and raised in Tampa; lives in Lutz
Experience: Prior to serving as chief of staff at the Supervisor of Elections Office, Latimer spent 35 years protecting life and property as a Hillsborough County deputy. He has served as chief of staff in the Supervisor of Elections office since 2009, first with Phyllis Busansky and then with Dr. Earl Lennard.
Favorite author: John Grisham
If you could meet anyone dead or live, who would it be?  John F. Kennedy
Website: www.CraigLatimer.com
What would be your top priorities if elected?
In addition to working every day to maintain our advances and build on the successes we have had in the Supervisor of Elections office, I will continue to fight to protect the integrity of the voting process and the rights of voters. The elections process should not be swayed by ideology or ideologues but must be fairly administered for the benefit of all eligible voters. I will remain a leader among my peers in elections offices throughout the state in protecting voter rights, and I will assure that elections in our county continue to be conducted in a transparent, accountable and efficient manner.
What are some of the current challenges in the voting process in Hillsborough County, and what are your solutions to those problems?
The most serious problem facing the office now is maintaining fair, accessible and transparent elections in which every eligible voter is entitled to cast their ballot confidently and securely, free of barriers, intimidation or suppression. I will continue to follow the law and be guided by facts. I protected life and property for 35 years as a law enforcement officer. I have been protecting voters rights for the last four years, and I will continue to protect their vote.
What makes you a better candidate than your opponent?
It is important to note that when I took office as chief of staff in 2009, the biggest challenge we faced then was to rebuild an office that had been wracked by years of mismanagement and incompetence. When Phyllis Busansky took office as the supervisor of elections with me as her chief of staff, public confidence in the office was at an all-time low. Lost ballots, polling places moved without notice to voters, $400,000 in misspent federal grant funds, election results reported hours — even days — after the polls closed — these were the serious problems facing the office just four years ago when Busansky and I assumed office.
There has been a remarkable turnaround since 2009:  leadership and accountability have been restored, election results are reported in a timely and accurate manner, the office is impartial and nonpartisan, we are a model of ethics and professionalism, the office provides excellent voter services, and we are a responsible steward of taxpayers' funds. I implemented the Adopt-a-Precinct program to partner with different segments of the community and strengthen the pool of poll workers. I have also reached out to many groups in our county such as McDonald and the Ferman Motor Group to provide voter registration events.
I am the only candidate who has actually conducted elections, and I have done so with integrity and efficiency.
THOMAS SCOTT
Age: 58
Family: Married to Marva L. Scott, 37 years; two sons, Marcus and Marlon; daughter, Marla; and 11 grandchildren
Hometown: Macon, Ga.; Tampa resident for 34 years
Experience: Member, Hillsborough County Canvassing Board. Scott also spent 10 years as a Hillsborough County commissioner, ending in 2006, and another four on the Tampa City Council. He served three years as county commission chairman. He also served on the Aviation Authority, Hillsborough County Hospital Authority, Hillsborough Area Regional Transit Authority, Florida State Fair Authority, Tampa Bay Convention & Visitors Bureau, Tourist Development Council, Emergency Policy Board and more.
Favorite author: Max Lacada
If you could meet anyone dead or live, who would it be? President Barack Obama
Website: www.thomasscottforsoe.com


What would be your top priorities if elected? 
Protecting the integrity of the voting process, providing excellence, customer and voter experience, and promoting education and outreach in all segments of the county.
What are some of the current challenges in the voting process in Hillsborough County, and what are your solutions to those problems?
We must look toward increasing voter turnout and increasing voter registration. If we don't, our voting process will face a strong risk of losing our democratic process of choosing our leaders in Hillsborough County. Two of the strong challenges we are facing today and putting our voting process at risk are low voter turnout and voter suppression. In 2008, Florida reported 8.6 million registered voters. But, also in 2008, only 66.5% of those registered voted, causing Florida to rank 42 out of 50 states with highest percentage of voting. In 2008, Hillsborough County's population was 1.2 million, and it had only a 47% of its citizens voting in that general election.
Also, the law reduced the number of early voting days from 12 to eight and requires third-party groups who collect voter registration forms to submit them within 48 hours instead of 10 days. It also requires people who report a address changes on election day or show up without identification to cast a provisional ballot. I feel the new registration requirements and early-voting changes discourage people from participating in elections, particularly minorities, and it appears we're trying to go back in history and time.
What makes you a better candidate than your opponent?
I believe we must seek to:
• Continue to find new ways to make the voter registration process easier for citizens while also making the process more secure;
• Fix provisional balloting;
• Find and secure that "right" computerized voter registration system and process for Hillsborough County; and
• Constantly study, scrutinize and secure those voter-registration requirements that are just for all our citizens and educate how they work.