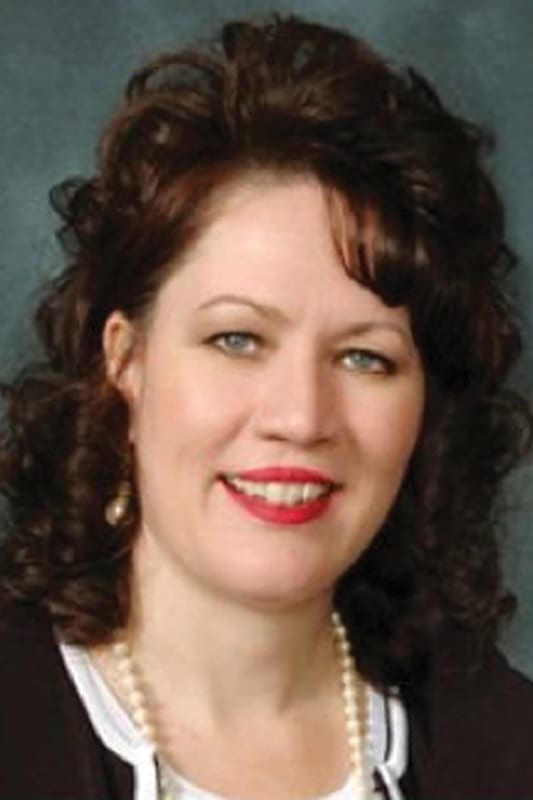 For Hillsborough County Property Appraiser, embattled incumbent Rob Turner is seeking re-election over his challenger, Ronda Storms.
RONDA STORMS
Age: 46
Family: Happily married (most days), 25 years! Two kids, a teenage daughter and a preschool son
Hometown: Valrico
Education: Bachelor's degree in English education; law degree from Stetson University College of Law
Experience: State senator, county commissioner, attorney and Value Adjustment Board member
Website:  www.rondastorms.com
What would be your top priorities if elected? 
My top priorities if elected include restoring confidence in the office, cutting the salary of the property appraiser and implementing metric-based policies in the office.
What are some of the current challenges of the Hillsborough County property appraiser position, and what are your solutions to those problems?
Some current challenges facing the property appraiser's office include the lack of fairness and due process in the appraisal process for property owners. Every customer of the office deserves an unbiased appraisal and fairness in applying Florida statutes. I would implement proper standards for the fair application of the entire process — from appraisal to appeal.
Further challenges include the lack of performance-based policies in the office. Every employee should be evaluated on professional standards and his or her performance as a professional. I will implement merit-based performance measures for all employees, regardless of race or gender.
What are some of the current challenges facing Greater Plant City, and if elected, how would you address those concerns as Hillsborough County Property Appraiser?
The biggest challenge facing Plant City is the rotten economy, and I would address that concern by making sure the property appraiser is fair in property appraisals and not punitive or hostile to the property owner, whether a homeowner, business owner or agricultural operation.
What makes you a better candidate than your opponent?
I have the budgeting expertise and management skills necessary to perform my official duties. But perhaps more importantly, I am a woman committed to serving our community with honesty, fairness and faithfulness.
Other thoughts/comments?
I would be honored to receive your vote in the Aug. 14 primary.
ROB TURNER
Age: 60
Family: Married; four grown children
Hometown: Born in Portsmouth, Va.; raised in Virginia Beach, Va.
Education: Bachelor's degree in business administration, University of Central Florida; graduate degree from School of Bank Management, University of Virginia
Experience: State-certified general real estate appraiser since 1994; Senior vice president in real estate banking with 23 years of banking experience, certified Florida appraiser since 1998; Selected twice by the Florida Department of Revenue to serve on a blue-ribbon committee as an expert on real estate legislative issues; Recommended by former Senate President Tom Lee and appointed by then Gov. Jeb Bush to the 2006 Property Tax Reform Commission
Website: www.re-electrobturner.com

What would be your top priorities if elected?
The Property Appraiser's Office manages an $86 billion tax roll with more than 500,000 parcels to assess annually and is a vital component of our local government. Every resident of Hillsborough County has benefited by the outstanding performance I have demonstrated for the last 16 years in leading this office. My education, training, skills, abilities, expertise and experience have positively improved this office in our appraisal accuracy, fiscal frugality and general management. The effective leadership of this office is complex and constantly changing. There are five property tax changes on the ballot in November that will further require a deep and experienced understanding for this process. None of the other candidates has any qualifications for this office.
Under my leadership the Property Appraiser's Office operates as a model of effectiveness and efficiency and has an outstanding, professional and customer oriented staff. We provide services to the public at a much higher level than are generally expected of a local government agency. Other property appraiser offices from around the state, nation and world visit this office to benefit from our exceptional performance and standards. There is absolutely no need to change either the leadership or operation of this office.
What are some of the current challenges of the Hillsborough County property appraiser position, and what are your solutions to those problems?
Fair and equitable assessments and proper management of exemptions. Given the state of our economy and real estate recession, it is even a greater challenge to ensure a thorough and professional analysis of the transactions in the market. This requires advanced education, training and expertise to be sure assessments meet the provisions of Florida law while following value movements. I have addressed this priority by providing advanced appraisal training for my staff appraisers and myself. We annually reassess the more than 500,000 parcels in the county with $86 billion in value, which requires advanced expertise in mass and single property appraisal.
We also must effectively and professionally manage the exemptions provided to property owners, such as the homestead exemption and greenbelt classification. This requires absolute constant attention to be sure that those who truly qualify for an exemption receive it but those who do not qualify are rejected based on solid evidence.  When a property owner receives a tax benefit that they do not qualify for it puts their tax burden on the shoulders of all other taxpayers. Taxpayers have a high burden now and do not need to pay for someone else trying to get a false exemption benefit.
What are some of the current challenges facing Greater Plant City, and if elected, how would you address those concerns as Hillsborough County Property Appraiser?
Fiscal focus. Every county agency has a responsibility to professionally manage their budget to provide the most cost effective and efficient service to the public. The burden of property tax must be reduced by frugal management of every dime of taxpayer funding. For the 16 years I have been in office, we have had a constant focus of finding ways to meet our duties in a way that is better, faster and cheaper. When I took office, there were 178 full-time employees working in the office and now there are 130 employees.
The reductions in staff have come through normal attrition such as retirements but never a forced layoff like the ones other county offices had to make. This has amounted to a taxpayer savings of more than $15 million real dollars, and I have made numerous other improvements that have provided similar savings.
Educating the public on property tax issues. Florida's property-tax laws, rules and regulations are unique, complex and have been in constant change. Since I was first elected in 1996, I have conducted an average of 85 property-tax workshops per year throughout the county to educate and inform a wide range of interested groups. It is the most open form of outreach to be sure individual questions and issues are addressed. In November, there will be five property-tax amendments on the general election ballot, and one of those five has three very complex parts. I will meet morning, noon and night with groups to help them understand these amendments so they are able to make an informed and educated voting decision in November. We then will have the responsibility to manage the approved amendments by making the modifications necessary to our systems or processes.
What makes you a better candidate than your opponent?
My prior qualifications in appraisal and management, which I have continued to improve, shows directly in the outstanding demonstrated performance of this office. Our budget is $1 million less today than when I took office 16 years ago. Our expense savings initiatives alone have conservatively saved the taxpayers more than $15 million in office management. The office had 178 full-time employees when I was first elected, and now we have 130, without a single forced layoff. This office is considered a model of effective and efficient local government with an outstanding, professional and customer-oriented staff. The residents of the county deserve that level of expertise to insure fair and equitable assessments and outstanding management.
My opponent is not qualified in the least to lead this office, has a mediocre history of performance and is just out looking for a job. She clearly has either a lack of understanding or a personal bias in her view of the Greenbelt classification, where she believes her few acres of weeds should receive this tax benefit. When a taxpayer receives a tax break they really don't deserve, it means all other taxpayers must pay more. A lack of qualifications by any candidate would only serve to move the office backward in its performance. This office is far too important to our community.
Other thoughts/comments?
I ask the voters to consider my performance as Hillsborough County property appraiser in the past 16 years. In that time, I have never failed to execute the laws, all of the laws, governing my office and the office has performed its functions honestly, efficiently and fairly.  That record is there for the voters' review, and none of my opponents has or can question it. With respect to the allegations of unlawful conduct made against me by a former employee, allegations that the agency investigating them already has held to be unsupported by the evidence she submitted, I deny them and will defend against them.