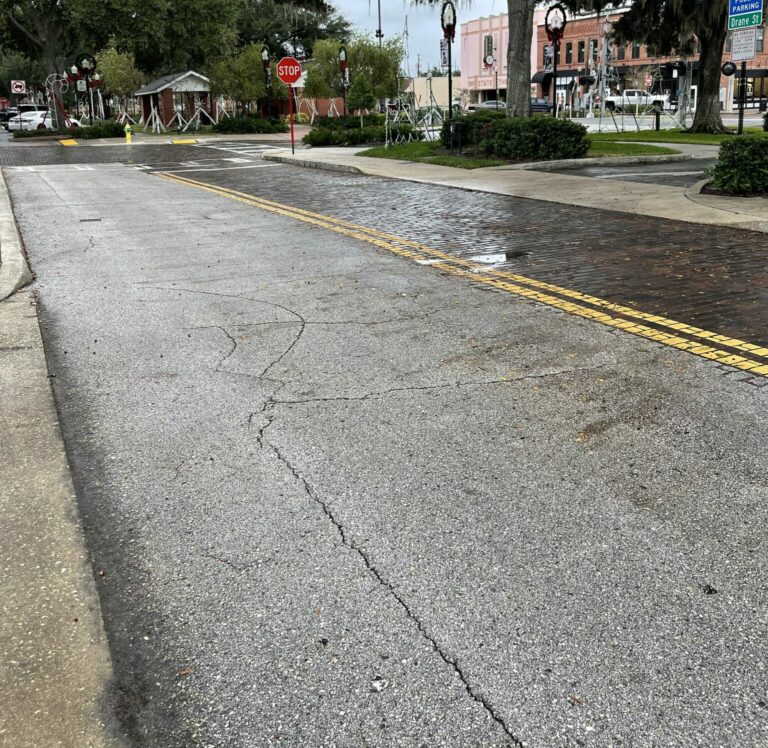 City commissioners approve project that will restore section of one downtown street.
In a bid to preserve its historical charm and pay homage to a bygone era, City Commissioners this week approved a project that will restore a section of Drane Street between N. Evers and N. Wheeler streets to its original beauty.
"Many years ago they did a utilities repair and tore up all the brick but just paved over half of it with asphalt," said City Manager Bill McDaniel. "It was originally a full brick street and we're restoring it to a full brick street."
The project, which will restore portions of the roadway that have settled and caused an irregular surface, includes removing the asphalt overlay and bricks that cover the street, regrading and installing trench drains along N. Evers and N. Wheeler street, upgrading four ADA ramps and reinstalling the bricks.
The work will be completed by JNandlal Maintenance Services of Brandon for a cost of $174,733.50.
During construction, the road and adjacent public parking lot will be closed for approximately two weeks. "It's only one block but it's a critical block," said McDaniel. "Expect to be rerouted around that block during construction and drivers will lose access to one parking lot on Drane Street during the duration of the construction."
The tentative start date is after January 1, 2024.