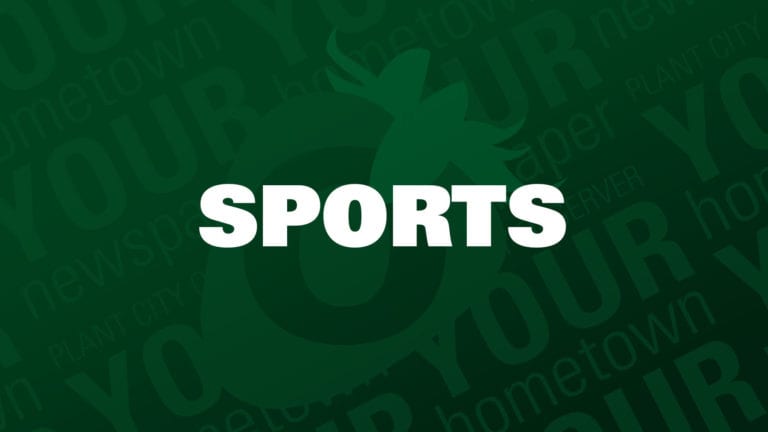 Both of the Raiders 4x100 relay teams, along with sprinter Trae'Veon Smith, qualified following the regional meet.
After their participation at the FHSAA 4A Region 2 meet, several of Plant City's Track & Field athletes have qualified for the state meet.
Both of the Raiders' boys and girls 4×100 relay teams qualified, with the guys team of Amauri Jackson, Jason Davis, Roderick Jackson and Trae'Veon Smith finishing fifth at the regional meet with a time of 42.22 seconds and the girls team of Makenzie Holmes, Jalayah Shaw, Makayla Holmes and Erica Holloman finishing fourth with a time of 48.37 seconds. Additionally, after setting Plant City High School records in both the 100 meter and 200 meter this season, Smith qualified for states in the 200 meter as he finished fourth with a time of 21.59 seconds. Smith also medaled in the 100 meter, earning a third place finish with a time of 10.79 seconds, but just missed qualifying for the state meet by 1/100 of a second.
Other notable top-10 finishes at the regional meet include a ninth place finish in the 200 meter from Erica Holloman with a time of 25.59 seconds, a ninth place finish from Makenzie Holmes in the triple jump with a distance of 10.63 meters and a fifth place finish from Alyssa Stahl in javelin with a distance of 31.80 meters.
The 4A Track & Field State Championships will be held at the University of North Florida in Jacksonville on Saturday, May 20.