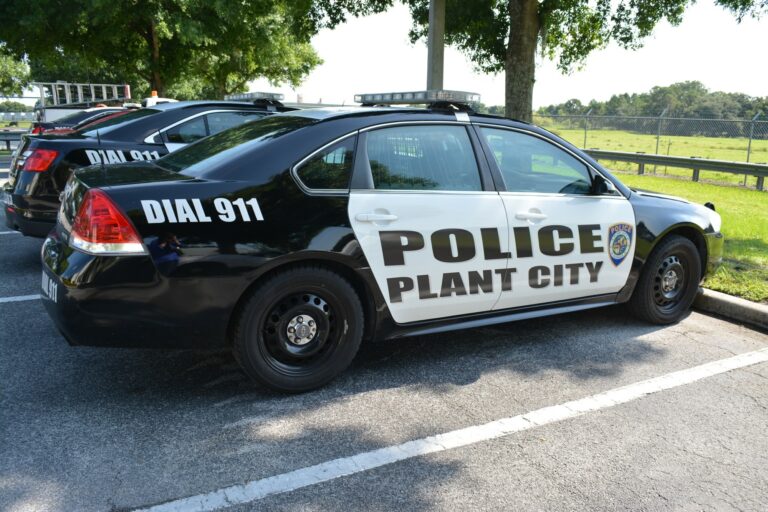 Off-duty officer allegedly crashed squad car while driving while intoxicated.
Officer Gregory Nelsen, a Plant City police officer was placed on administrative leave after being involved in an off-duty crash while he was allegedly intoxicated. The single vehicle crash occurred at approximately 5 p.m. on Sat., Dec. 24 at Riverview Drive and Van Fleet Road in Riverview. Nelson, while on his way to an extra duty job and the sole occupant in his assigned Plant City Police Department vehicle, veered off the road into a ditch. He was uninjured in the crash.
When the Hillsborough County Sheriff's Office responded to assist, deputies determined that he appeared intoxicated and arrested him under suspicion of driving under the influence. He was booked on the misdemeanor charge of DUI with Property Damage Over 0.15, an offense punishable by up to twelve (12) months in jail if convicted. Penalties for a first offense DUI with property damage can include 12 months probation to complete DUI school plus any recommended follow-up treatment, a $500-$1,000 fine, 10-day impoundment or immobilization of the vehicle used in the DUI, 50 hours of community service or a six – 12 month driver's license suspension.
Nelsen, who's been with PCPD since 2019 and was one of the officers recognized at the department's November awards ceremony, resigned his position on Dec. 27, just days after being placed on administrative leave.
"There is no excuse for anyone, let alone a police officer, to get behind the wheel of a vehicle while intoxicated," said PCPD Chief of Police James Bradford, who is thankful nobody was hurt as a result of the incident. "Due to his actions, he must face the consequences of the decision he made."