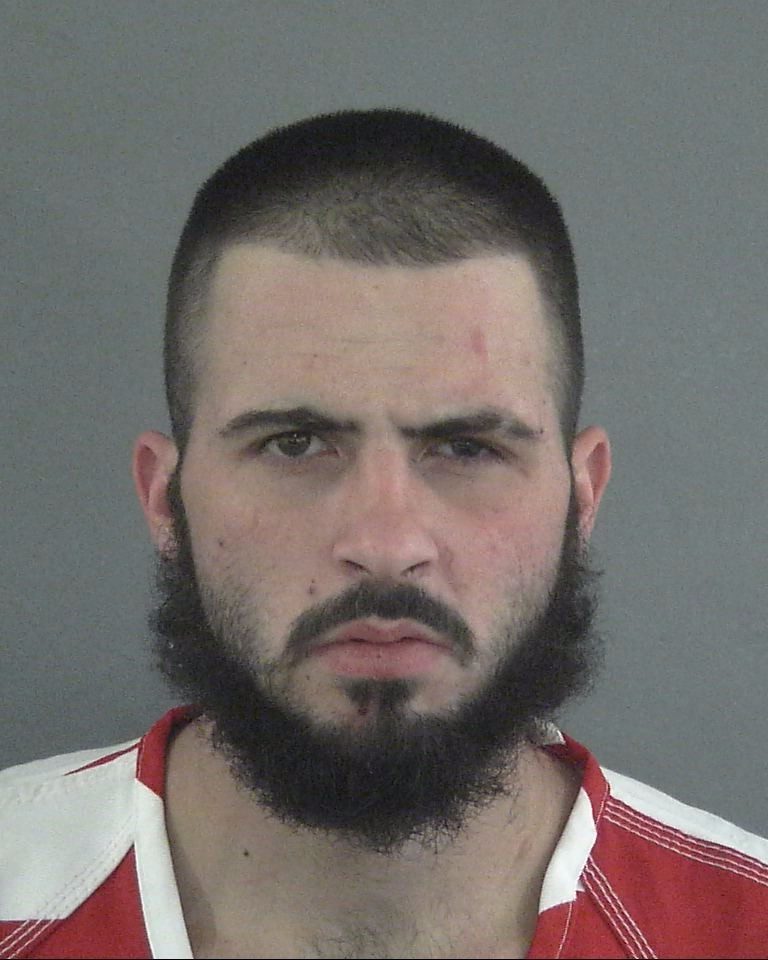 FHP said a 61-year-old woman died after being hit by a Plant City man's vehicle in Wildwood.
Wherever Troy Kinkade was heading Tuesday morning, he was trying to get there fast. He got to jail instead, with a homicide charge added to an already lengthy rap sheet.
Kinkade, 23, of Plant City, was arrested Tuesday morning for vehicular manslaughter, among other charges, after leading troopers on a chase that resulted in a 61-year-old woman's death, Florida Highway Patrol said.
According to FHP, around 6 a.m. Tuesday, a trooper clocked Kinkade driving a 2017 Nissan Altima at 92 mph as he passed the Sumter and Marion county line on southbound Interstate 75.
The chase began.
The trooper, FHP said, attempted to overtake Kinkade as he headed south with a 17-year-old Plant City boy, 33-year-old Lakeland man and 35-year-old Texas woman in the car. Racing the trooper down the highway just a dozen miles south of Don Garlits Museum of Drag Racing, Kinkade suddenly turned off the highway at the State Road 44 exit.
Just as Kinkade was blowing through a solid red light at the end of the exit ramp, FHP said, Kristin Reed, 61, of Homosassa Springs was heading east on SR-44 in 2006 Toyota Camry. Kinkade's vehicle struck Reed's as she passed through a solid green light, FHP said. The two vehicles spun and stopped along the grass of the intersections southern shoulder. Reed died at the scene.
Ending life was apparently not enough to end the chase for Kinkade, according to an FHP report. After the crash he led the trooper on a foot chase, but was apprehended.
Kinkade was taken to Sumter County jail and charged with DUI manslaughter, vehicular homicide, driving while license suspended involving a death, leaving the scene of a crash involving a death and a felony warrant for resisting an officer with violence and misdemeanor warrant for no valid driver license from Hillsborough County.
According to records from the Hillsborough County Sheriff's Office, Kinkade has been arrested at least 10 times before on charges including drug possession, domestic violence and multiple arrests for armed robbery since he was 15 years old.
As of Wednesday, he is still being held in Sumter County jail.
FHP spokesperson Steve Gaskins said the passengers did not flee and were not charged with anything. All three passengers were treated for minor injuries at Leesburg Regional Medical Center.
Reed was not wearing a seatbelt at the time of the crash, FHP said.