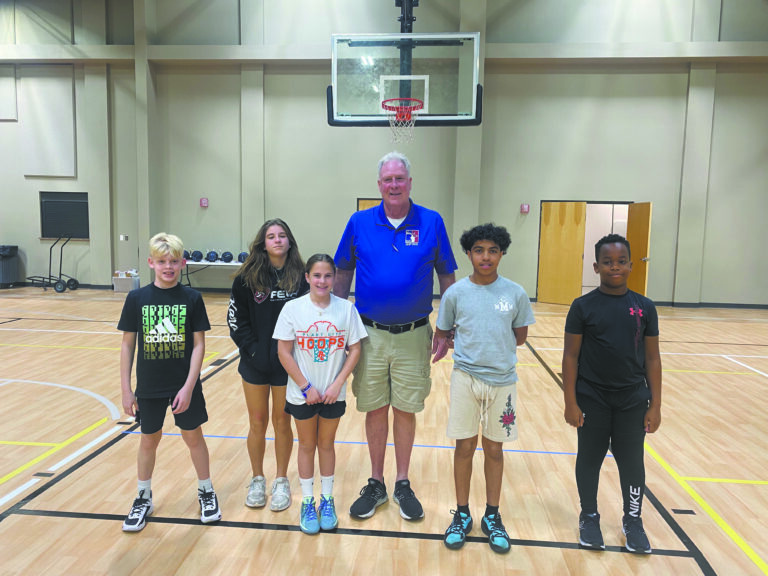 Following their success at the district competition, four Plant City kids will advance to the state regional round in Umatilla.
After the Plant City Elks Lodge held the local iteration of Elks National's annual Hoop Shoot Free Throw Contest in November, five winners representing Plant City made their way to Lake Placid, Fla. for the competition's district round.
In the hoop shoot, both male and female participants across three different age groups — ranging from eight to 13 years old — each got their opportunity to shoot 25 free throws, with four of the five Plant City hopefuls taking first place, and one finishing second.
Here are the results from Plant City locals at last week's District Hoop Shoot:
Girls 10-11: Kara Ouzts, 1st, 15/25
Girls 12-13: Addison Desmarais, 1st, 19/25
Boys 9-10: Joshua Kadasele, 2nd, 7/25
Boys 10-11 Liam Demontmollin, 1st, 14/25
Boys 12-13: Angel Ortiz, 1st, 18/25
The four winners will advance to the Midway Safe Harbor Center in Sanford for the State Regional round on Jan. 21. After Sanford, any kids that win and continue even further will make their way to the Florida Elks Youth Camp in Umatilla for the State Championship round and then potentially on to Valdosta for the Regional round with a chance to advance to the National Championship on April 22 at the Wintrust Arena in Chicago, home to DePaul University's basketball program and the Chicago Sky of the Women's National Basketball Association.
"The Plant City Elks took their hoop shoot program to districts this past week where we had five of the six age groups represented and four of our kids will now be moving on to the state regionals, it was amazing," Plant City Elks member George Domedion said. "The kids were all there, the Elks got them and their families a room, we stayed over the night before and all had breakfast together. Then we had the hoop shoot where they hosted a luncheon and an award ceremony after, it was just a great day to be an Elk and great to see the joy on those kids faces when they won. One of our kids even came in second place but he was still just so glad to be there and that's what it's all about. We're there to have fun and build the kids up and I think we accomplished that."
In 2022, Plant City native Braden Smith was crowned national champion in the Boys 12-13 year old age group representing an Elks Lodge in Marietta, Ga. and earning the honor of having his name and picture enshrined as a part of a brand new digital exhibit in the Naismith Basketball Hall of Fame in Springfield, Mass.