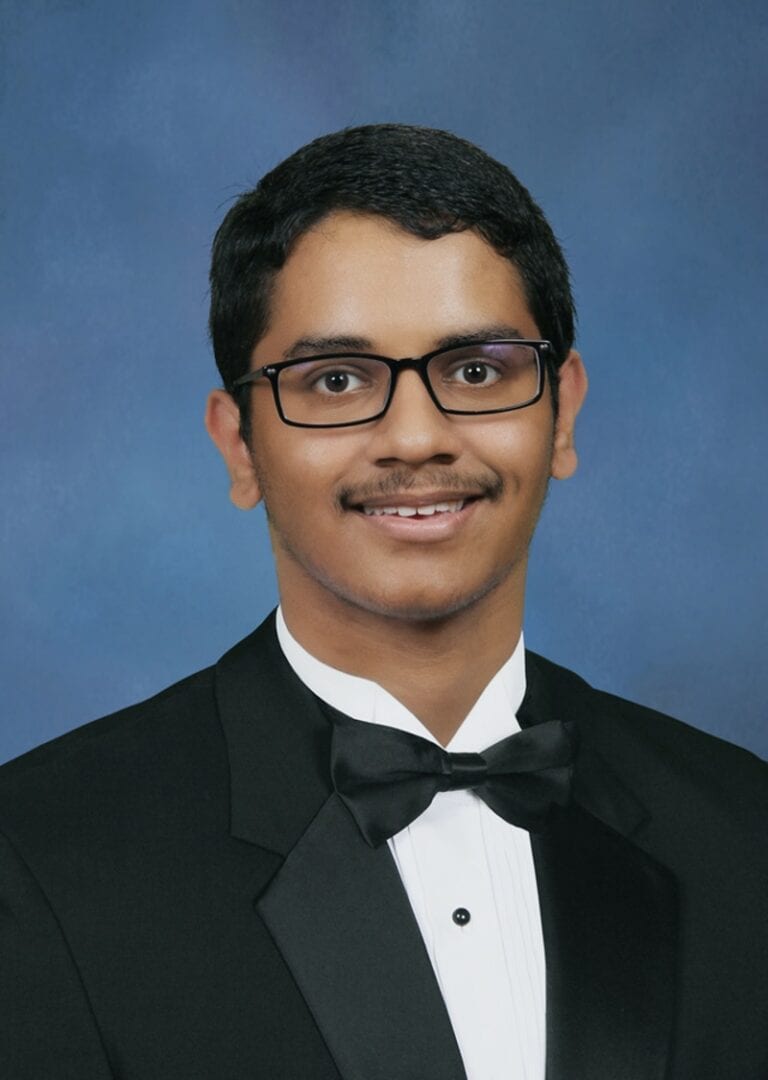 Ankit Chandrakant Patel will be attending the University of South Florida.
Where are you going to college and what will your major be?
I'm going to be attending the University of South Florida (go Bulls!) and majoring and
Biomedical Sciences.
What about college are you most excited for?
The freedom and the individualism. I am excited to be able to make my own schedule and not have to adhere to one that is so set in stone like it is now. I think it will give me more time to explore things that truly interest me.
When did you realize you were going to be in the top two of your class? How did you react?
I knew for sure during my senior breakfast when official ranks and GPAs were announced. I worked really hard during the last couple years, so I was sure I was going to be in the top two. However, I was most excited about my GPA which is now my school's record.
What advice would you give students who want be their school's next valedictorian or salutatorian?
I would just tell students that it's a competition of time commitment. You don't have to be a genius by any stretch of the imagination. The formula is pretty simple, just take as many dual enrollment, AP, IB and honors courses as you can.
What's something you wish you knew about high school ahead of time?
That this was the last time where you truly get to be a kid.
What is your favorite high school memory?
I'm not sure if I can point to one memory in particular but I enjoyed all the fields trips. I've gotten to go to a lot of competitions, conferences, and theme parks, and it's always been a blast.
What's the best thing one of your teachers taught you while in high school?
It's actually something that my physics teacher, Mr. Perez, told me on our last day in class this year. He told the seniors to not treat our diplomas like they are simply pieces of paper. They represent all of our hard work in high school and the starting point for our future success. It's honestly the most grounding and humbling thing I've learned from a teacher. Things that we
learn in the classroom may be forgotten, but it's those kinds of things I'll remember forever.
How did the COVID-19 pandemic affect your high school experience?
Its effect has been trivial. If anything, it taught me what really matters in life and beyond. I just
feel lucky that my family is healthy and that I am healthy. People are dying and losing their
family members. There are kids who don't have and never had access to an education. Little
things like not having prom or homecoming are so meaningless in the context of what is going
on in the world. Life moves on.
What extracurricular activities were you involved in during high school?
I was in service-centered organizations like Interact Boys and the National Honor Society. I also
did academic clubs such as Robotics, Engineering, Health Occupations Student Association,
and Coding Club. Lastly, I've been a volunteer at South Florida Baptist Hospital.
What do you hope to do in life after college?
I want to continue to medical school and eventually serve the world as a physician. I want to
continue helping my community in any way that I can and provide a healthier life for my patients.