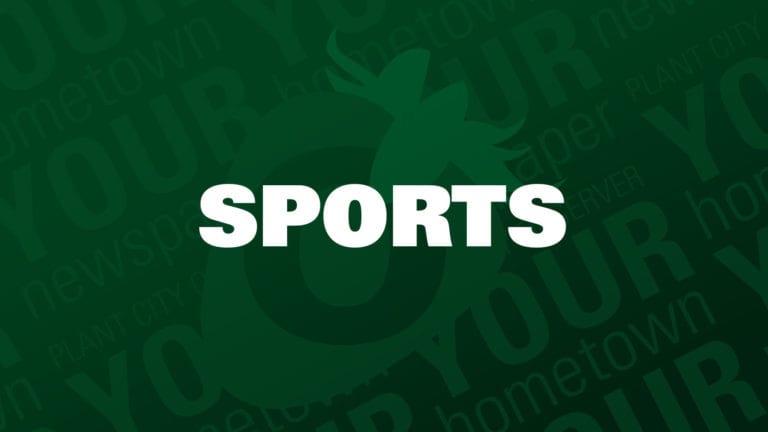 The Plant City Elks Lodge held their local iteration of the Elks National Hoop Shoot on Saturday. The annual free throw contest features both male and female participants over three different age groups ranging from eight to 13 years old, with each competitor fighting for a chance to advance through each stage and potentially earn their spot in the national competition next spring.
"Hoop Shoot is a national program that the Elks started 51 years ago," Plant City Elks member George Domedion said. "We take kids between the ages of eight and 13, with three different age groups for both male and female, and we have them come shoot 25 free throws. We do it to teach the kids grit, that's our motto. The idea is that not every kid can dribble and pass and be on a basketball team, but almost any kid can throw the basketball at a hoop so we have them come and participate and if they don't do well or they don't win a contest like this, we encourage them. We tell them to go practice, we say next year you're going to be three inches taller and a lot stronger and if you come back you could be one of those winners. We try to teach them perseverance and grit, that's the whole idea behind hoop shoot."
After inviting competitors from local basketball camps and teams, Domedion brought 90 kids together for preliminary hoop shoots to narrow the field for Saturday's event that ultimately featured 18 total participants with each age and gender category represented. In addition, the Hoop Shoot featured former participants Marlee Kraus and Brendan Smith in attendance to serve as "celebrity scorekeepers" and speak briefly about their experience going through last year's competition. Kraus finished third in the state of Florida in 2021 while Smith went on to win the national championship in his age group, now featured in a brand-new digital exhibit in the Naismith Memorial Basketball Hall of Fame in Springfield, Mass. that honors last years champions. After moving from Plant City to Marietta, Ga. just before last year's Hoop Shoot was set to begin, Domedion put Smith and his family in contact with Lodge 1657, whom he represented throughout championship-winning run.
Listed below are the winners from Saturday's Hoop Shoot:
BOYS
8-9: Joshua Kadasele
10-11: Liam Demontmollin
12-13: Angel Ortiz
GIRLS
8-9: Eleanor Morrison
10-11: Kara Ouzts
12-13: Addison Desmarais
The winners will now advance to Lake Placid, Fla. for the district round. With a win at that level, they have the opportunity to advance through the competition with stops at Lake Placid for the district round, Sanford for the state regional round, Umatilla for the state round and Valdosta, Ga. for the national regional round before the National Championship held at DePaul University in Chicago.