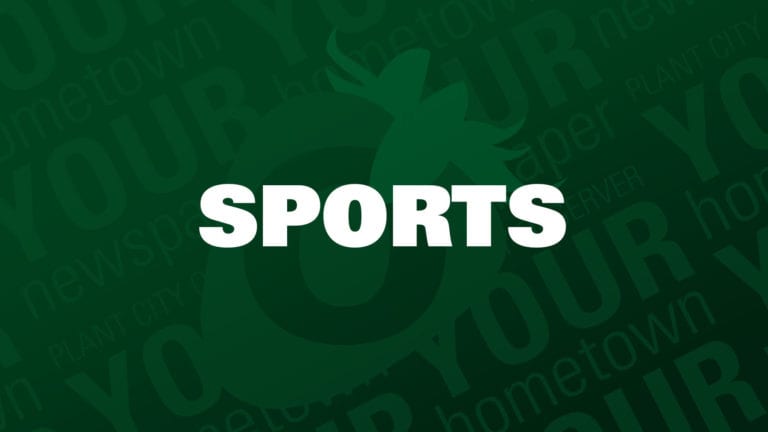 The Dolphins are finding success in their first year with Pop Warner.
The Plant City Dolphins have nearly completed their first year with Pop Warner after making the move away from the Tri County Youth Football & Cheerleading conference.
In a new conference that hoped to bring more competition to their schedule, the Dolphins have still found their way to make a mark.
In the FYD/Tampa Bay Conference, the Dolphins were able to secure conference championship appearances for all four of their teams, coming from the 8U, 10U, 12U and 14U divisions. And while all four made conference championship appearances, the 8U, 12 U and 14U teams were crowned champions and advanced to the regional tournament.
On Nov. 13, the three conference championship-winning teams headed to Lakewood Ranch for the second round of the Southeast Region Playoffs, with only the 8U team advancing further via a 12-0 win over the Pine Hills Trojans. The following week the 8U Dolphins went down to Naples and came home victorious again with a 13-7 win over the Port Charlotte Bandits. The 8U Dolphins will now head to Orlando on Friday where they will face the Southwest Cardinals in the Southeast Region Championship.
And while Pop Warner's 8U division doesn't participate at the national level for a Super Bowl, Dolphins' equipment manager Buck Chapman noted that the extended playoff system has already allowed the organization to play deeper into preseason football than they were able to through Tri County
"It was good, it was a little different but it was well structured for us. The way it was structured was good, that part seems like it was a lot better for us," Chapman said about the Dolphins' first year in Pop Warner. "In the regular season the competition was good. Every league has some weak teams, I don't care where you're at, and every league has their strong teams. But the further you go, it's definitely well worth it because it gets tougher as you go for sure."
As for the Dolphins' cheer squads, this weekend all five age groups ranging from 6U to 14U will be heading to their regional competition, battling for a spot in the National Cheer and Dance Competitions in Orlando next month.