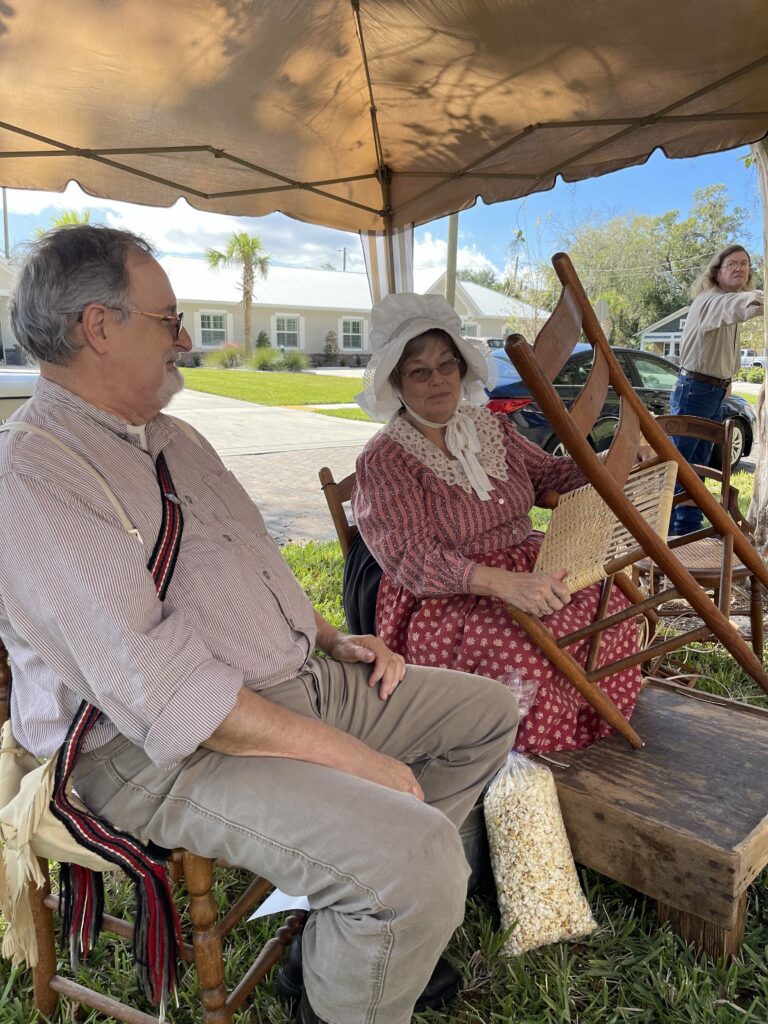 Time stands still at festival honoring the city's rich heritage and traditions
Every city has a history and Plant City celebrated its past last weekend at the 45th Annual Pioneer Day at the historic 1914 Plant City High School, located at 605 North Collins Street.
Hosted by The East Hillsborough Historical Society, the event featured historical performances by docents from the Henry B. Plant Museum in Tampa, lithography demonstrations, a Seminole Indian exhibit, art and antique doll collections, entertainment and food. Train enthusiasts oohed and aahed at the H.B. Plant Railroad Historical Society's model train exhibit. Attendee Corina Flynn's two children were delighted by the elaborate displays. "This is something you don't see every day," she said.
East Hillsborough Historical Society executive director and even organizer Shelby Bender said it's important to celebrate our local history, because as Theodore Roosevelt once said, "The more you know about the past, the better prepared you are for the future."
"History, whether it be Plant City or that of another community, gives people a sense of value for their surroundings and the commitment and contribution that others have made,' she said. "It also helps us see how we can make improvements and changes to benefit everyone in a fair and equitable manner."