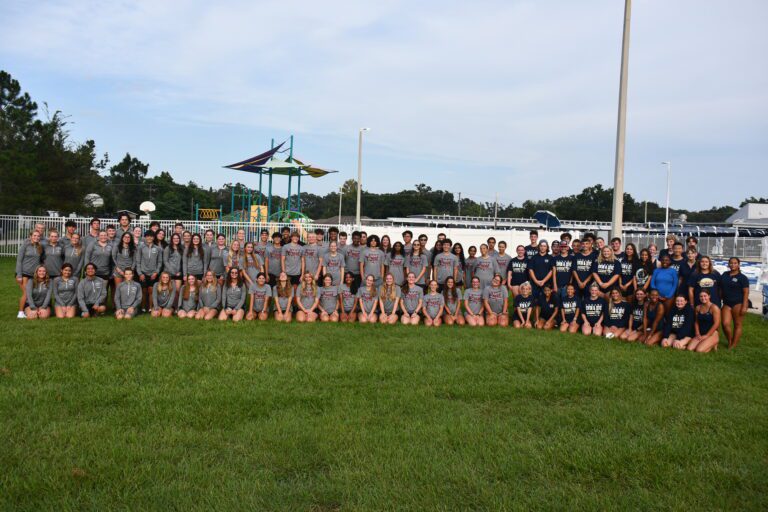 2023 marks the inaugural event for Plant City, Durant and Strawberry Crest.
Plant City, Durant and Strawberry Crest all opened their swim season last week, competing in the first Strawberry Swim Classic.
"We were at a scheduling meeting and we were trying to figure out who we were going to swim and I said, 'why don't we all swim together for the first meet?'" Strawberry Crest head coach Cassie Mattison said. "They said we'd never done that before so I said well, we need to do it and we need to make it a tradition so we've been talking about that. We did it this year and we want to do it again for our first meet next year as well. Plant City is full of traditions so we want this to be one for swim as well."
Hosted at the High5 in Brandon, the event was a double duel meet where both the boys and girls teams from each school earn points based on the place that each team finishes in each event.
Coming off of a strong two years where Strawberry Crest's girls won their first district title in school history in 2021, followed by a 2022 season in which the girls won their second consecutive district title while the boys team won their first district title in school history themselves, the Chargers were able to come away victorious over Durant and Plant City in both the boys and girls divisions while Durant won both of their respective matchups against Plant City
High5 has served as a great opportunity for Plant City area swim teams to improve through offseason swim and conditioning programs, not only helping high school swimmers continue to grow stronger outside of the high school season, but also helping newer swim team members who have only recently begun swimming for their schools become more competitive.
And in familiar fashion, something that is typically the case whenever Plant City area teams are able to compete against eachother, the turnout for the 2023 Strawberry Swim Classic was overwhelming – with parents and supporters filling High5's outdoor area to cheer on all three teams – and all coaches involved spoke highly of the event and of their excitement for the event to continue in the future.
"We were really fortunate because once our team moms heard that we were doing this they decided to run with it," Mattison said. "They made a graphic to put online, they made favors for everybody with candies on it, they wanted to call it the 2023 Strawberry Swim Classic and keep that as the name going forward and keep doing this."
Scores for a double duel meet are presented in the following format:
Team A vs. Team B
Team A vs. Team C
Team B vs. Team C
MEET RESULTS:
Girls
Crest: 133
Durant: 37
Crest: 130
Plant City: 36
Durant: 79
Plant City: 73
Boys
Crest: 112
Durant: 46
Crest: 129
Plant City 29
Durant: 83
Plant City: 52