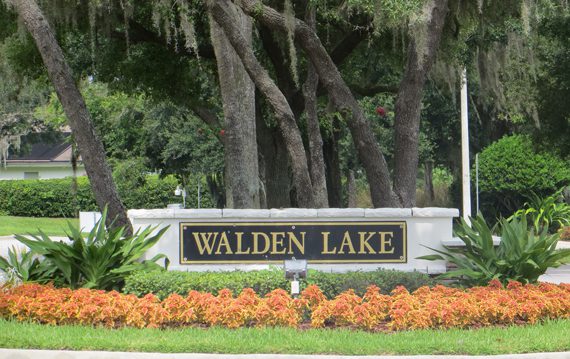 The Board's findings and recommendations will be forwarded to the City Commission for its vote.
After months of wrestling with the decision of whether to recommend approval or denial of the rezoning application for Walden Lake Community Unit District, the Planning Board's official findings and recommendation will finally be forwarded to the City Commission for its vote.
An 18-page document, prepared by City Attorney Ken Buchman, detailed the Board's findings, which stated the proposed application is inconsistent with the City's Comprehensive Plan, incompatible with surrounding uses, does not meet the requirements of Chapter 102, Plant City Code and is not in the public interest. The Board recommended the City Commission disapprove the proposed rezoning application.
"These are your findings that will go to the City Commission and you can either approve or reject them," said Buchman to Board members.
A motion was made to accept the findings presented by the city attorney and received a unanimous vote for approval.
The application will go before the City Commission in coming months.
Other business that came before the Planning Board this week included:
* PB-2022-30 Shannon Estates Final Plat (east side of Shannon Avenue south of Spencer Street)- A final plat request for Shannon Estates subdivision to create 23 single family lots. Decision: Unanimous approval to forward to City Commission with recommendation for approval
* PB-2022-31 Terrace at Walden Lake Final Plat (north and south sides of Griffin Boulevard at Turkey Creek Road)- A final plat request for the Terrace at Walden Lake Subdivision to create 89 townhome lots. Community residents will only have right-in, right-out access from Turkey Creek Road. The applicant's representative stated that infrastructure is expected to be completed in April and a majority of construction will be completed by the end of the year. Decision: Unanimous approval to forward to City Commission with recommendation for approval
* PB-2022-44 Varrea Planned Development Modification (north and south sides of Midway Road west of Charlie Taylor Road)- Major modification to the Varrea Planned Development District to modify the site plan and notes regarding a school site as well as other changes. Board members expressed hesitation about approving the request to remove the school site from the site plan without knowledge of where the School District will ultimately position the elementary school site. Board members shared concerns about school entrances on Charlie Taylor, Knights Griffin or Midway Roads. The current PD shows access to the school site from Charlie Taylor Road. Decision: A motion was unanimously approved to postpone discussion until its April 26 meeting with a request the City Manager attend to share any information he has about the project.
* PB-2023-05 County Line Farms Vacate (west side of County Line Road south of Amber Jack)- A request to vacate County Line Farms Boulevard's 1,580 feet right-of-way. The City Utilities Department had objections because of utilities in the right-of-way that will need to be relocated. Decision: A continuance was approved for a date yet to be determined.
* BP-2023-06 text amendment- Medical Marijuana Treatment Center Dispensing Facilities- A text amendment regarding the potential allowance and locations for medical marijuana treatment center dispensing facilities. City Attorney Ken Buchman expects the federal government to make a decision to legalize medical marijuana. Florida law gives cities the authority to ban medical marijuana dispensaries or allow them in any district where a pharmacy is currently allowed. "There are people that have medical needs and they're getting their marijuana outside of Plant City," said Board Member Jeremy Burris. Decision: Burris made a motion to recommend a text amendment to allow for the sale of medical marijuana within city limits after federal law changes and was unanimously approved by the Board.