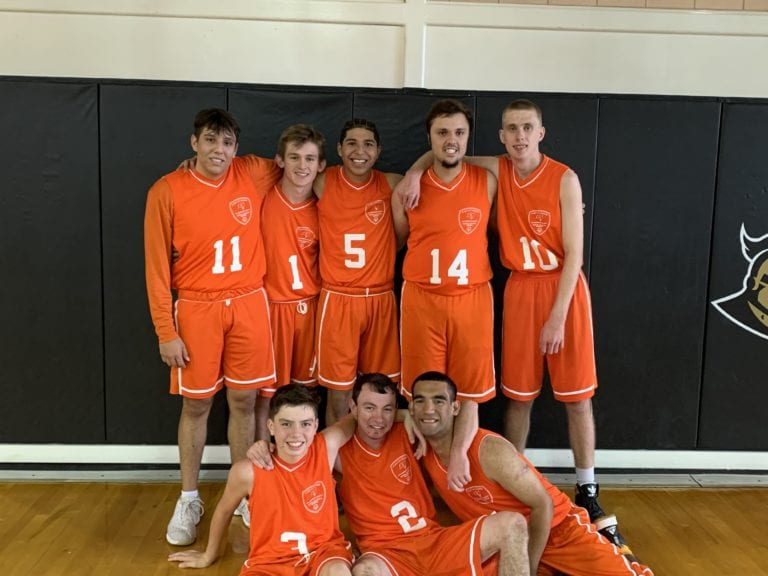 The team will compete in the Special Olympics Florida State Basketball Championship from Feb. 7-8 and in the FHSAA Division 2 title game on Feb. 28.
Plant City High School's Special Olympics Unified basketball team is making waves again.
This year's team has high hopes for February after placing first in last weekend's Special Olympics Area 8 competition at the University of Central Florida, which punched the athletes' tickets for two upcoming state championships.
Head coach Lisa Goad said that while most of the team has played together for several years, a pair of newcomers — Parker Hancock and Taylor Teeden — have helped Plant City step its game up and post an 8-2 record in the 2020 season.
"They have just clicked this year," Goad said. "They do things together outside of basketball and it's a really neat group of kids. They just mesh together. They play really great together."
The team will start the month with a trip to the Special Olympics Florida State Basketball Championship and end it at the 2020 Unified Champion Schools FHSAA Basketball Championships.
The team is excited to get to the State Basketball Championship, which will be held Feb. 8 at The Big House, 1544 Lane Park Cutoff Road, Tavares. But the upcoming FHSAA championship at the RP Funding Center in Lakeland is especially important to the boys: they got to the consolation game in last year's event and have since wanted nothing more than to play for gold. Now they'll get their chance against St. Cloud High School's team at 10:30 a.m. Feb. 28 in the Division 2 championship.
After the FHSAA championships close out the month, the only thing the team knows for certain is that it's participating in an exhibition game at Plant High School on April 2. But if they win these state championships, there's a chance they'll stay busy afterward.
Plant City hopes to make it back to the national stage, which it last did with a fourth-place finish at the 2018 Special Olympics USA Games in Seattle. The PCHS team also competed in the national tournament in the summer of 2014, winning gold in New Jersey. That's all dependent on the next two events, of course, so Plant City is taking things one game at a time and hoping for the best.