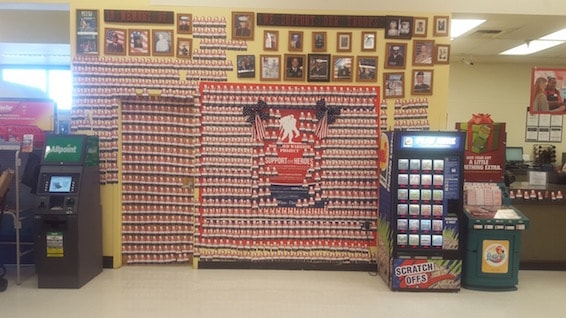 The Wounded Warrior Project has a lot of money to work with this holiday season, thanks in part to Plant City's Winn-Dixie store.
Southeastern Grocers LLC, the parent company under which Winn-Dixie falls, has announced that its franchises have raised a total of $526,855.66 for the Wounded Warrior Project. The donations came in the form of $1 increments, which allowed shoppers to tape "Dedication Cards" to the walls and write their name to show support for the program.
The Wall of Honor campaign was held from Nov. 2-15. Plant City Winn-Dixie's contribution amount has not yet been released.