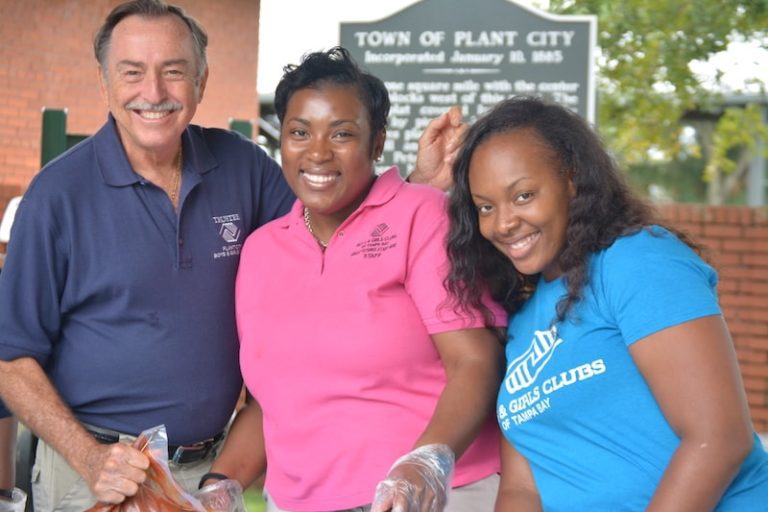 The old home sitting on two acres at 1901 N. Gordon St. has seen quite a bit of action lately.
The residence, built in 1927, was simply gathering dust until four months ago, when it was bought by H&L Development. Not long after the purchase, the group was contacted by Plant City Fire Rescue. They had an eye on that old building, seeing it more as a training ground — especially because it was scheduled to be demolished.
"We were getting the demolition permit, and they contacted us," Johnny Harris said. "They were wondering if they could use it to practice in, for training."
Because the house was abandoned, Harris and business partner Carl Lane agreed.
"I was like, 'OK, what are you going to do,?'" Harris said. "'Burn it down?'"
Not quite. The goal was to use the building for intense training drills. One thing was missing in the drills, though — actual fire.
"They said they were going to come through the roof, the windows and the doors," Harris said. "Pretty much, 'Before you demo it, we want to tear it apart.'"
And on Saturday, Sept. 13, they did just that. Firefighters and vehicles poured in all over the property. Harris, Lane and nearby residents came out to see the sight.
Men in full fire gear powered through windows and kicked down doors in a full-speed simulation. The men also used the truck ladders to access the roof, into which they then broke four big holes to drop into the second story.
Any scenario that could happen in a real house fire was simulated that weekend and the following Saturday.
"They used all of their tools," Harris said. "You can see where they went in."
Don't feel too bad for the old home, though. According to Harris and Lane, the building was already unlivable four months ago.
"The floor is gone," Harris said. "There are two stories, but, to get to the second floor, you have to use a scaffolding. … There's really nothing inside it. Just wood."
The training was the last hurrah for this old home, which is set to be demolished soon. Once the house is no more, H&L plans to build a five-lot subdivision on the property.
"We're going to demo the remains of the house, we're going to break it up into five lots and sell the lots," Harris said. "We're going to build a home on one of the lots, but we're going to put the other lots up for sale."
Some may be sad to see the historic home go, but they can at least know that some of its final days were used to help some of Plant City's finest save lives one day.
Contact Justin Kline at jkline@plantcityobserver.com.