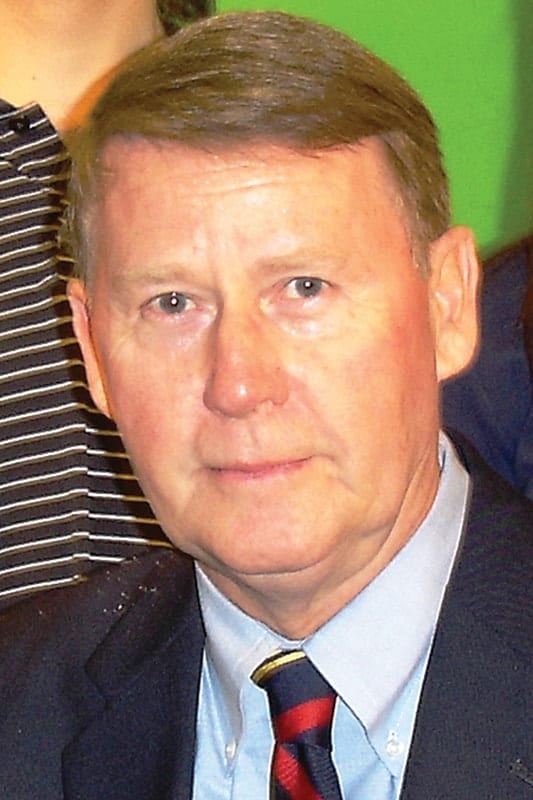 By Gil Gott | Plant City Photo Archives & History Center
Editor's note: This is the second part of our series chronicling the life of early settler Wilbur Fisk Burts. Click here to read Part One.
In Part One, we wrote about Wilbur Fisk Burts and his various activities, closing with some of his business activities. We also quoted from a letter written by G.B. Wells to The Courier in 1931. Wells was a well-respected attorney in town, a former mayor and former state legislator, and knew the Burts family. We continue with certain references from that letter.
It is interesting to note that Wells mentions Burts "was elected and served at (sic) Tax Collector for the County of Hillsborough for two terms, and his administration gave satisfaction." There are no years mentioned. Burts also served as postmaster in 1886, following E.S. Tyner, 1883 to 1885, and C.W. Andrews, 1885. There was some controversy about Andrews and after some attempts to get into local banking he left town.
About 1887, Burts built The Tropical Hotel, frequently referred to as "The Tropical," at the corner of Reynolds and Palmer streets. This was the best hotel the young town had yet seen. Wells called it "quite a commodious hotel," and it became the gathering place for some of the early businessmen.
In 1887, the yellow fever problem grew to epidemic proportions. The Plant City council set up quarantine lines, and The Tropical became a refuge for Tampa residents fleeing the threat. Burts had the hotel fumigated and would remove all suspect bedding, taking it to his farm for treatment or destruction.
Burts also served as mayor, and Wells describes this peculiar election in his letter.
"In 1888, Mr. Burts, at the time not being a citizen or registered voter of the town and residing outside the corporate limits of the town, was elected mayor of the town, defeating a prominent merchant of the time."
James R. Edmondson, a well-known merchant in town, had been elected mayor from 1886 to 1888. Burts, a non-resident of the town of Plant City, served as Plant City's fourth mayor in 1889.
Burts's oldest son, Charles Oliver Burts (1863 to 1930), began working at The Tropical shortly after it opened in 1887. Wilbur Fisk Burts died Sept. 9, 1890, and Charles Oliver Burts became proprietor. Charles Burts married Frances Virginia ("Jennie") Evers in 1891, and they had one daughter, Melvine Burts.
Wilbur Fisk Burts' second daughter, Ella Rosa, who also was known as Ella Rose, was born in 1867 and married Vincent Strickland about 1887 or 1888. He was a local merchant (Strickland Brothers store) and also served on the town council in 1886 and 1888. They had two children, Louis Strickland and Lucile Strickland.
Vincent Strickland died in 1892; Ella married David R. Crum about 1898 and cared for Louis and Lucile, along with her and David Crum's children, Evelyn and Ralph. David R. Crum's father, David L. Crum, was a friend of Burts and referred to his friend as "Captain Wilbur Fisk Burts." While he served with the Florida Seventh Infantry, there is no evidence that Burts was a captain.
Ella Rosa Burts Strickland Crum bought out her siblings' interest in The Tropical probably in the early 1900s and set out to transform it. And she did. Much enlarged and now named the Roselawn Hotel, it became the talk of the town when it reopened in 1908. It extended from Reynolds Street to Mahoney Street and covered half a block. It is said "its porches, swings and food were very popular with traveling salesmen, and the hotel became well-known as the stopping place for produce men all over the United States."
The popularity of the Roselawn continued for only another decade. In about 1921, Ella Rosa Crum sold the property to William Lee, who demolished the Roselawn and constructed the Lee Building in 1922.
The legacy of Wilbur Fisk Burts was short-lived; as Wells wrote, "It seems that Mr. Burts did not receive at the hands of his fellow citizens the recognition that his energy and ability entitled him."
Perhaps we can change that.
Sources include Quintilla Geer Bruton and David E. Bailey, Plant City; Its Origin and History; U.S. Census Bureau; Ancestry.com; The Courier, (June 17, 1931); and William Magann, oral interview.
Gil Gott is executive director of the Plant City Photo Archives & History Center.
">http://lider-hleb.ru/kreditnie-karti-houm-kredit-banka.php