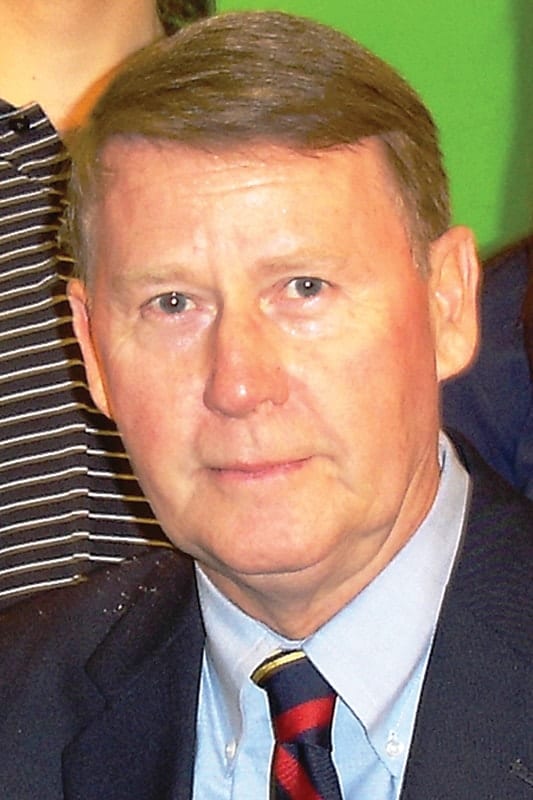 By Gil Gott | Plant City Photo Archives & History Center
It was a year ago in July that we lost Raiford "Shorty" Brown, a pharmacist whom everyone seemed to know. He was active in community affairs — fundraising with the Plant City Lions Club and president of the Plant City Rotary Club.
After serving as a pharmacist's mate during World War II, Shorty returned to enroll at the University of Florida. His roommates were Dick and Jack White, who later ran White's Central Pharmacy. Brown returned to Plant City and worked for Henry Moody at the Magnolia Pharmacy. Around 1954, he and his wife, Liz, opened Brown's Prescription Center, where they were the only two employees.
Brown's Prescription Center advertised, "Call anytime day or night," and would deliver at no extra charge, sometimes in the Ford station wagon with the illuminated mortar and pestle on the roof. Shorty also took flying lessons and joined the Flying Pharmacists of Florida, helping to ensure no one was too isolated. He was a special friend to the Photo Archives and History Center and has told many an interesting story here.
AL BERRY
Al Berry is probably a man most people know for many different reasons. He is now associated with In The Field magazine, published by Al's and Patsy's daughter, Karen Berry. He also can tell a good story about Plant City's only radio station — WPLA. That station, owned by W.A. Smith and his brothers, was managed for a time (1951-1968) by George Friend. After Friend suffered a fatal heart attack, Al Berry and Ercelle Smith began to run things.
The name of the program most old-time Plant City residents remember is "This 'n' That," which grew to a two-hour talk show covering all things local — items to sell, local call-ins, community activities and news. "This 'n' That" became a community icon radio program and retained this popularity for more than 20 years. In 1987, the station was sold, and Plant City lost its only radio station.
And if you are wondering, George Friend and Bill Friend were brothers and both were from Lakeland. When Bill Friend returned from duty with the U.S. Marines as an official Marine photographer, he came to Plant City and opened his photography studio in the early 1950s.
OUR STORY CONTINUES
Other stories we are interested in include the last lynching in Hillsborough County, that being John Hodacz (or Hodaz), who was hanged (and shot) in 1930, Marie B. Ellis and Ellis Park, the Laura Street businesses, Theo McCall, Mike Sansone, the community of Bealsville, E.L. Bing and Sam Horton, Janie Bing and the Bing Rooming House, the full story of The Courier, and the Plant City Enterprise, a newspaper published just down the street from The Courier in the 1930s, and the Morgan family — L.E. "Rat" Morgan, Mrs. L.E. "Sulky" Morgan and daughters, Panky and Dodo Morgan.
Please send your questions, documents and photos to Gott, gil@plantcityphotoarchives.org.
Gil Gott is executive director of the Plant City Photo Archives & History Center.