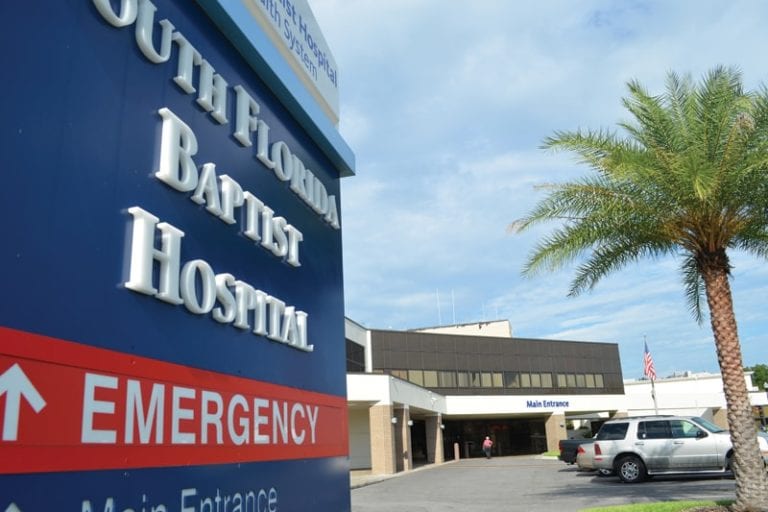 By Amber Jurgensen | Staff Writer
Thanks to a new partnership between Plant City Family Care and South Florida Baptist Hospital, as many as 400 more births annually may take place at the Plant City hospital.
That increase would double the current number of births at South Florida Baptist.
Plant City Family Care is one of seven clinics operated by Suncoast Community Health Center. For years, Plant City Family Care contracted a group of midwives based in Tampa to provide prenatal care to its patients.
"The previous contractor did a fantastic job, but all the babies were being born at Tampa General," Brad Herremans, Suncoast Community Health Center CEO, said.
Last year, 415 women with Plant City zip codes delivered at Tampa General Hospital, because the midwives referred patients there.
Steve Nierman, COO at South Florida Baptist Hospital, approached Herremans about a year ago to discuss a new model. Nierman suggested using two midwives employed with South Florida Baptist Hospital, Carolyn Reneau and Carol Thompson, instead of contracting out to the Tampa midwives group.
Reneau and Thompson worked under Dr. Chumphol Mahapaurya for 15 years in South Florida Baptist's Focus program, which provided midwifery training and services. When Mahapaurya died last year from cancer, the midwives were employed on the obstetrics floor as nurses.
But beginning Sept. 1, the midwives will be contracted out to Plant City Family Care to provide prenatal care and will refer patients to South Florida Baptist. The model is similar to another partnership between Brandon Community Health Center and Brandon Regional Hospital.
"The real advantage to that is that we are able to involve our medical staff doctors in the prenatal care that is being provided by our midwives and then schedule the delivery right here with our doctors," Nierman said. "So, these women now will get their prenatal care just like they always did from a nurse midwife, but when it comes time to deliver, first off, they will be delivered by a doctor, and it will be right here in Plant City.
"We're excited about it," he said. "That's our mission: to improve access to quality care and services. We have a hospital right here that provides that."
Under the former model, some expectant mothers could not make the trip to Tampa General Hospital in time to deliver. This caused an estimated two women per month to have an unplanned delivery at South Florida Baptist.
"We have a perfectly good hospital here," Herremans said. "There's no reason expectant mothers should be going to Tampa."
Plant City Family Care, located on North Maryland Avenue, provides inexpensive care to migrant and lower-income families. Recently, 3,000 square feet were added along with a radiology department and pharmacy, making it a one-stop clinic. A pediatrics clinic, also part of Suncoast Community Health Center, is located on Mobley Street. The Suncoast Community Health Center network is federally funded.
Contact Amber Jurgensen at ajurgensen@plantcityobserver.com.