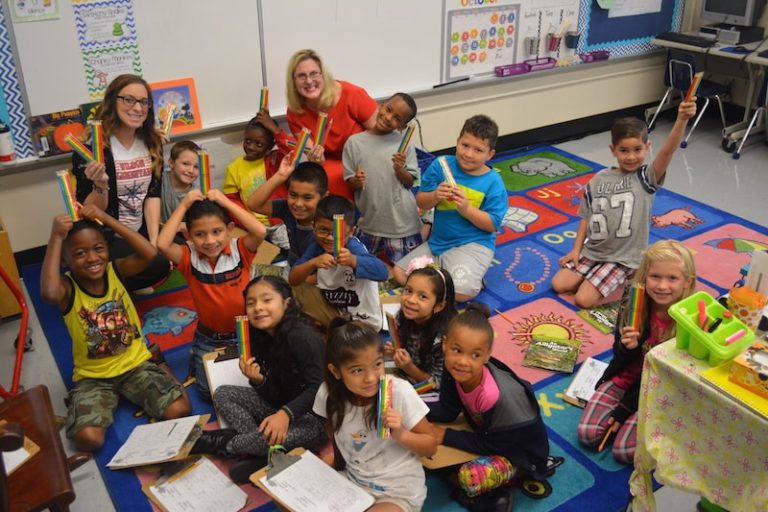 Wilson Elementary School students were in for a treat on Wednesday, Oct. 21. Principal Gina Becker and Assistant Principal Angela Nerti, along with representatives from SunCoast Credit Union, went to each classroom with Yoobi school supplies. Each student received a ruler, a pair of scissors, colored pencils and pencil sharpeners, among other supplies. SunCoast Credit Union also brought sugar cookies to each classroom.
Yoobi is a relatively new company, with a name meaning "one for you and one for me." Wilson Elementary School was one of just a few Hillsborough County Public Schools to be selected for the donation. The donation comes from a partnership with the Hillsborough Education Foundation. The Hillsborough Education Foundation's Teaching Tools Store provides supplies for teachers and students in Title I schools.
Contact Emily Topper at etopper@plantcityobserver.com.