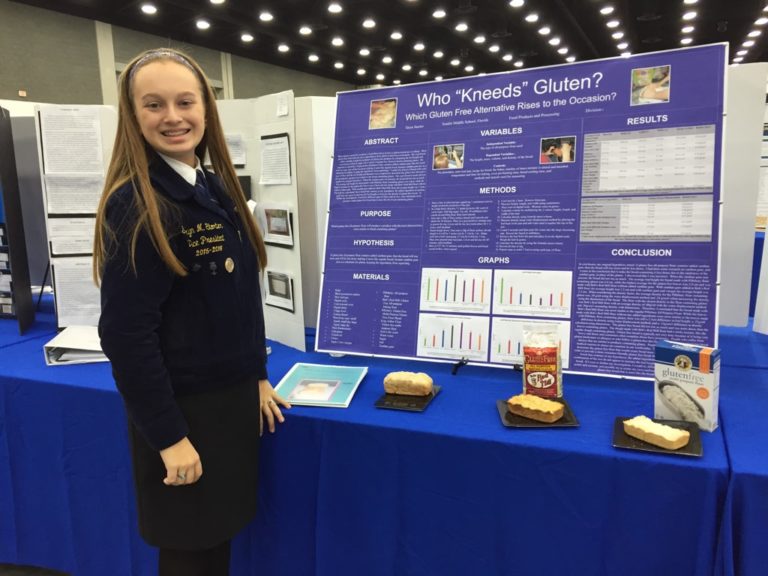 Tomlin Middle School student Taryn Storter earned fourth place in agriscience at a National Future Farmers of America (FFA) competition.
Storter, who is in eighth grade, presented a project that focused on calculating the density and mass of different all-purpose, gluten-free flours. She then compared those flour to regular all-purpose flour. Storter won in her category at State FFA this past summer. Her project was chosen as a Top 15 project by the national selection team against all other state winners. Storter was the only middle schooler in her category to compete at the national level.
Contact Emily Topper at etopper@plantcityobserver.com.