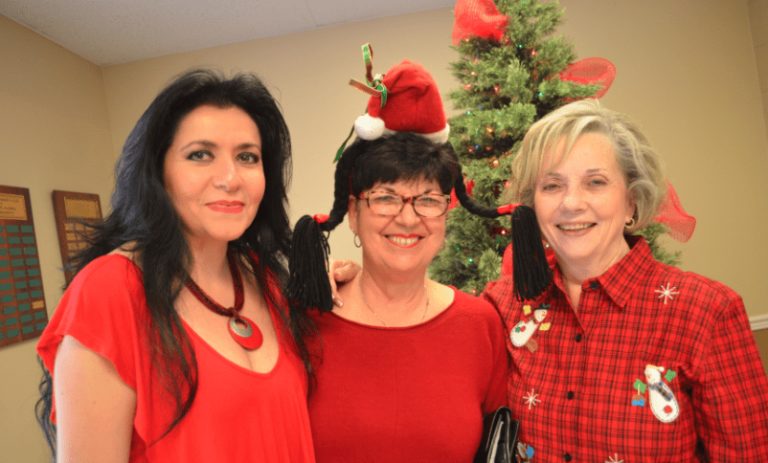 The GFWC Woman's Club of Plant City will be hosting Diva's Delight as a club fundraiser and a way to shop local.
Plant City residents can save a trip to the mall Saturday, Nov. 19, in pursuit of the perfect gifts for everyone on their holiday shopping lists.
The GFWC Woman's Club of Plant City will be hosting the second Diva's Delight from 10 a.m. to 2 p.m. at the Plant City Elks Lodge, 1501 N. Alexander St. The venue will be decorated for Christmas.
With a tagline of 'Skip the rush, shop with us,' the aim of the event is to fundraise for the Woman's Club while encouraging holiday shoppers to buy from local vendors.
This year's event will feature at least nine vendors selling various holiday gifts and stocking stuffers, including children's books, beauty products, clothing and jewelry. Vendors this year include LuLaRoe and Mary Kay.
The inaugural Diva's Delight fundraiser was held last year under the leadership of club president Karen Griggsby and featured baked goods, products from RAOK Boutique and more.
Last year, the club hosted Diva's Delight at the Woman's Club headquarters on Wheeler Street on a Friday. In an effort to increase foot traffic, the 2016 event will be held on a Saturday. The Elks Club also features a larger space.
The event, which is free and open to the public, is geared toward adult women shoppers. Gifts range in price from $15 to $35.
"We're not having really expensive stuff," Pat Tillman, the club's first vice president, said. "They make good stocking stuffers or Secret Santa gifts. We have vendors of all kinds."
She added shoppers can find greater variety and more unique vendors than they would at a shopping center.
"My thinking is you get a better selection of stocking stuffers," Tillman said. "Many of them are homemade articles. It's local, and it's inside. You don't have to travel outside of Plant City."
The shopping event is being held exactly one week prior to Small Business Saturday, which takes place annually the Saturday after Thanksgiving Day. Both events encourage buyers to pursue local products instead of traveling to big box stores.
Contact Emily Topper at etopper@plantcityobserver.com.