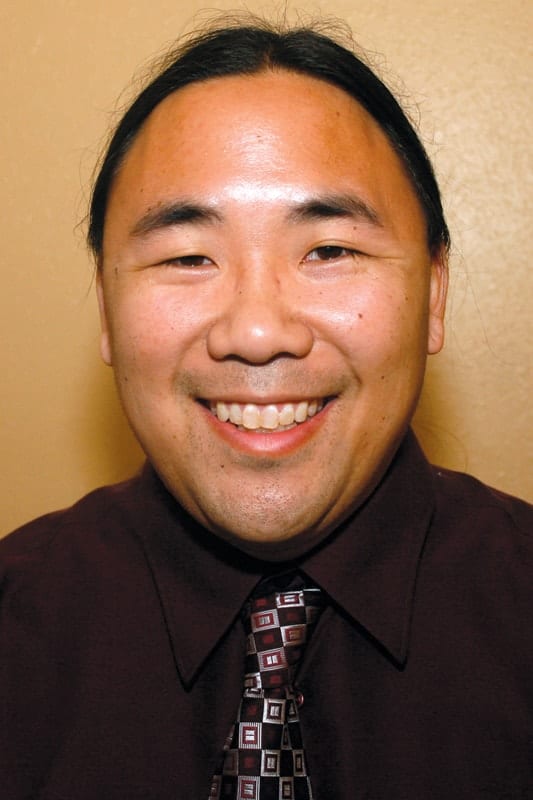 By Michael Eng | Managing Editor
I love a good underdog story. When I was a child, "Rocky" ranked as one of my favorite flicks. And when the NFL season resumes this fall, you'll find me cheering on my sentimental favorite, the hapless St. Louis Rams.
There's something about the underdog that is distinctly American. As we celebrate the Fourth of July, we remember our country's proud past as well as its commitment to freedom and the pursuit of happiness.
And nothing is as goose bump-inducing than seeing the underdog achieve a dream that appeared to be too far away. That's why the image of Rocky Balboa storming those concrete steps is so iconic. And that's why even the first few notes of the movie's theme song, "Gonna Fly Now," provoke such a strong sense of victory.
By now, you probably know Plant City has gone from one newspaper to three in just three weeks. Hopefully, you also know both the Plant City Courier and Tribune and the Brandon and Plant City Times are owned and operated by Media General and the Tampa Bay Times, respectively. Both are extensions of larger publications focused on greater Tampa Bay.
At first glance, you may liken our little Plant City Observer to Rocky Balboa. We don't have the resources of a metro daily. We don't have giant billboards throughout Eastern Hillsborough County. And you won't see our name associated with a major sports arena any time soon.
But as much as I love cheering for the underdog, that's not the story we're writing here at the Plant City Observer. With a complete staff residing in Plant City, our headquarters in Plant City's Historic Downtown and a rich background in hyper-local community news, this is hardly a David and Goliath story.
What you hold in your hands today, the inaugural edition of the Plant City Observer, is what we expect to become a proud moment in the city's history. The newspaper is the brainchild of Plant City luminaries Ed Verner, Nate Kilton and new Publisher Felix Haynes, and took shape through a partnership with Observer Media Group Inc., a family-owned and operated publisher of community newspapers and websites in Sarasota and Manatee counties. And although the Plant City Observer is patterned after the Observer Media Group's award-winning papers to the south, make no mistake: This paper is owned in, operated by and dedicated solely to Plant City.
And it always will be.
By now, many of you have seen me out and about. I may have shaken your hand, interviewed you for a story or taken a photo of you. If so, I hope I gave you a glimpse of the passion I harbor for community journalism.
Truthfully, this is my clichéd dream job. I knew I wanted to work in newspapers since I was 10 years old, and as I pursued this career path at the University of Missouri School of Journalism, my interest in local news never wavered.
Before the launch of the Plant City Observer, I spent nearly 12 years with the East County Observer, the Observer Media Group's newspaper covering greater Lakewood Ranch in Manatee County. I joined the company in the paper's infant stages, and along with my fellow writers, we built it, brick by brick, handshake by handshake. Despite competing against two daily newspapers and a host of other independent publications, today, the East County Observer is the premier news source for Lakewood Ranch.
And that's exactly what we expect to deliver to you, dear Plant City Observer reader. Each week, these pages will be filled with accurate, honest and complete news coverage; entertaining and compelling features about you and your neighbors; photo galleries of Plant City events; and a comprehensive sports section dedicated solely to Plant City athletics. Our accompanying website, PlantCityObserver.com, will launch in the next few weeks. There, we will provide breaking-news coverage as well as a plethora of multimedia coverage, including video, audio and more.
In our two media outlets, the content will be tailored specifically for Plant City, its residents and businesses. For us, Plant City is a forethought, not an afterthought. We know this community requires and deserves a newspaper all its own. We will be that resource for you.
Joining me on the editorial side are my wife, Jess Eng, as assistant managing editor, and staff writers Amber Jurgensen and Matt Mauney.
Jess is a graduate of Ball State University's journalism program. Before spending 12 years with Observer Media Group, she honed her skills at The American in London, England, and The Macon Telegraph. At the Plant City Observer, she will serve as our chief designer and graphic artist.
Amber is a 2012 graduate of Flagler College in St. Augustine, where she majored in communication with a double specialization in journalism and production and a minor in advertising. While in college, Amber was published in several outlets, including On the Coast magazine, Air Force Times, Coquina and the college newspaper, The Gargoyle. She also served as a broadcast intern at WJXT-TV in Jacksonville. At the Plant City Observer, Amber will cover news and features for the weekly newspaper. She also will use her multimedia skills to produce online exclusives on PlantCityObserver.com.
Matt is a 2010 graduate of Georgia Southern University with a bachelor's degree in journalism and double minors in broadcasting and public relations. While in college, he was active in Georgia Southern Student Media and also contributed to Savannah Morning News/Effingham Now. Following college, Mauney served as sports editor and digital content director for The Paper of Hoschton, Baselton, Chaaeu Elan and Jefferson. He co-developed the paper's first website, ClickThePaper.com. Here, Matt will deliver the most comprehensive Plant City sports coverage available in print and online.
I believe we have assembled a team capable of delivering the kind of content Plant City deserves. But the most important piece of this newspaper has nothing to do with those of us who occupy chairs in our office. For a true community newspaper to succeed, it needs an active and dedicated audience.
And that's where you come in. (Bet you didn't think I was going to put you to work, too!)
So, here's the deal: The staff of the Plant City Observer promises to publish exactly the kind of newspaper you desire. Here's what we're asking of you: Tell us what that paper looks like. We welcome your story ideas. Call us when you welcome your first grandchild or when your son returns from a tour in the Middle East. Let us know about your accomplishments; we want to celebrate with you. For the Plant City Observer, no news is too small. If it matters to you, it matters to us.
Furthermore, hold us accountable. Don't be afraid to place a phone call or send an email to complain. Let us know what we could be doing better. After all, it is only through that dialog that this publication will become more than some ink on newsprint that arrives on your driveway every week. We already are a part of the community. We want to be a part of your lives, as well.
From all of us at the Plant City Observer, thank you for picking up our inaugural edition. We look forward to bringing you many more in the years to come.." >http://eastsilk.ru/bistriy-zaym-cherez-kontakt.php