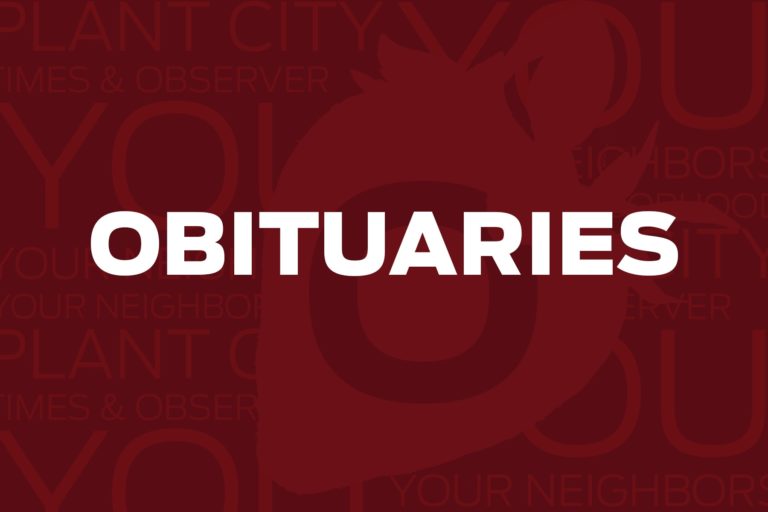 Murle Hines
Murle Hines, 71, of Lakeland, died June 25, 2016.
She was a member of Victory Baptist Church in Plant City and loved her family.
She is survived by her son, Danny Hines (Cindy); daughter, Jackie Edgell (Tim); sisters, Mamie West, Dot Howard and Pat Hasley; grandchildren, Christi, Jennifer, Justin, Kimberly and Brian; and great-grandchildren, Jordyn, Jaelon, James, Jasiah, Devin and Mason.
She was preceded in death by her husband, Donald Hines; and son, Rick Hines.
A funeral service was held July 2, at Victory Baptist Church. Burial followed at Mt. Enon Cemetery.
Online condolences may be made at WellsMemorial.com.