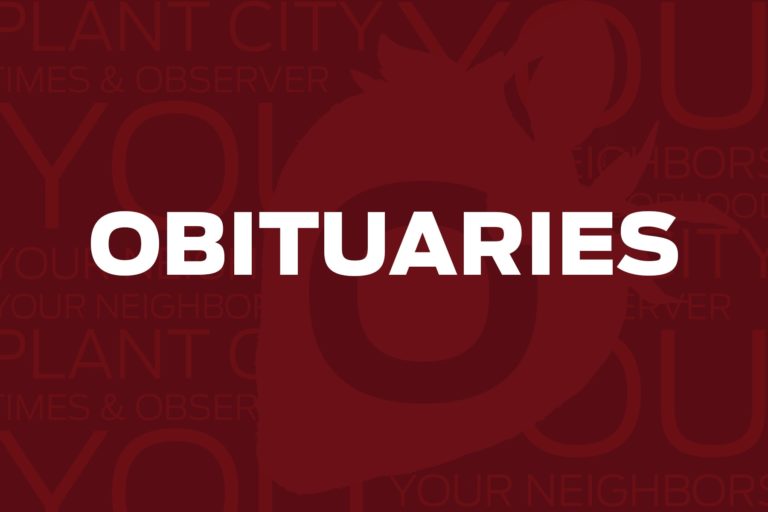 Lila McCarroll Eckelbarger
Lila McCarroll Eckelbarger, 92, of Lakeland, and formerly of Plant City, died June 20, 2016.
She was born in Jasper, Alabama, and loved her church and family.
She was preceded in death by both her husbands, Bill McCarroll, and Jack Eckelbarger.
She is survived by her sons, Marion D. Potts (Nancy), of Westland, Michigan, and Gary B. McCarroll (Tami), of Lakeland; grandchildren, Jeff Potts, Joe Potts, Sydney McCarroll and Cody McCarroll; and four great-grandchildren.
A graveside service was held June 24, at Memorial Park Cemetery in Plant City.
Online condolences may be made at HopewellFuneral.com.