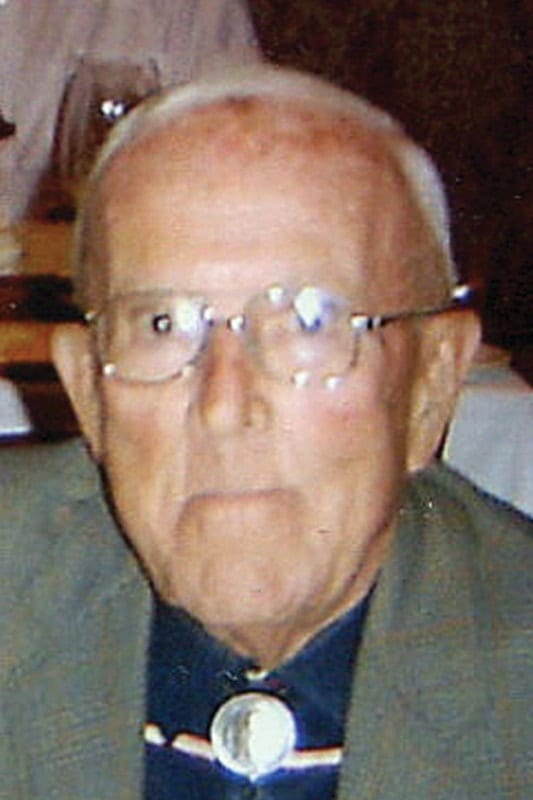 Robert E. Garrett, Leota Cain Miley Mauersberg and Farrell Norton Roberts
Robert E. Garrett
Robert E. Garrett, 87, of Plant City, died Nov. 22.
He was born April 1, 1925, in Baltimore, Md. He married Helen L. (Thompson), who is deceased.
Mr. Garrett was a World War II veteran of the U.S. Army.  He worked as a printer for the federal government for more than 30 years, including working on the Manhattan Project during World War II.
Robert and his wife, Helen, will be interred together at Florida National Cemetery at a later date.
Memorials may be made to St. Peter's Episcopal Church Endowment Fund, 302 Carey St., Plant City, FL. 33563.
Leota Cain Miley Mauersberg
Leota Cain Miley Mauersberg, formerly of Plant City and North Fort Myers, died Nov. 29, in Easton, Md., from stroke-related complications.
Mrs. Mauersberg was born Dec. 29, 1934, in Plant City, to Athal and Quincy Cain. She later married her childhood sweetheart, Kenneth Miley, and moved to North Fort Myers, where they founded Miley's Diesel Service Inc., a Caterpillar marine parts and service dealership. They also raised their son, Steve, who worked with them in the family business.
She is survived by her husband, Richard Mauersberg, of Easton, Md.; a son, Steve (Donna) Miley, of North Fort Myers; a brother Harold (Betty) Cain, of Lake Wales; a grandson, Greg Miley, of North Fort Myers; and a multitude of extended family and dear friends.
She was preceded in death by her parents, Athal and Quincy; grandson, Stephen Miley; and her beloved first husband, Kenneth.
The family will receive friends from 12:30 to 1 p.m. Dec. 7, at Haught Funeral Home. A funeral service will be held at 1 p.m.
Online condolences may be made at haughtfuneralhome.com.
Farrell Norton Roberts
Farrell Norton Roberts, 81, of Plant City, died Nov. 20.
Born July 15, 1931, in Gloucester, Mass., he was the son of the late Oscar Roberts and the late Kathleen Gray. He was the husband of Carolyn Swift Roberts.
Mr. Roberts was a master sergeant in the U.S. Air Force from 1950 until 1975, serving in Vietnam and receiving the Bronze Star Medal.
Mr. Roberts was active civically, with memberships in the Elks Lodge of Plant City (exalted ruler), American Legion, VFW and AMVETS. He was a superintendent of the Walden Lake Country Club.
Survivors include sons, Farrell, Lee, Bruce and Dean Roberts; eight grandchildren; and one great-grandchild.
A graveside service was Nov. 30, at Florida National Cemetery, with full military honors.
The family wishes to acknowledge the outstanding care received by Cornerstone Hospice and asks that in lieu of flowers any who wish may donate to them in Mr. Roberts' name.
Online condolences may be made at haughtfuneralhome.com.