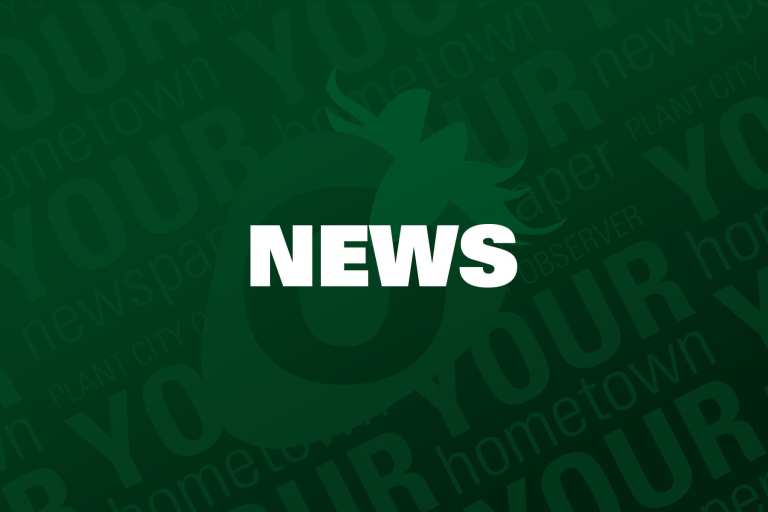 Hope Lutheran Church welcomes mobile food pantry; Southeastern Grocers raises funds to benefit the American Red Cross in support of disaster relief
Hope Lutheran Church welcomes mobile food pantry
Hope Lutheran Church will once again host their mobile food pantry in the church parking lot, 2001 N. Park Rd., on Thursday, September 15.
This pantry, in association with St. Paul's Lutheran Church in Lakeland, will begin distributing food to those in need beginning at 6 p.m., running until the supplies are distributed. Anyone in need of grocery assistance is encouraged to join as Hope Lutheran works to help eliminate food insecurities within their local community. Various goods ranging from vegetables to meats to dairy and bakery goods will all be available.
The pantry, "Moving Hope," takes place at Hope Lutheran Church on the third Thursday of each month, no identification is required to participate and the pantry is open to anyone in the Plant City community who may need an extra hand.
For additional information, contact the Hope Lutheran Church office at 813-752-4622.
Southeastern Grocers raises funds to benefit the American Red Cross in support of disaster relief
Southeastern Grocers Inc. (SEG), parent company and home of Fresco y Más, Harveys Supermarket and Winn-Dixie grocery stores, is launching a community donation program benefiting the American Red Cross to raise funds in preparation of peak hurricane season.
Customers can help equip the nonprofit by donating $1, $5 or simply rounding up their grocery bill while shopping their local Fresco y Más, Harveys Supermarket and Winn-Dixie stores through Sept. 27.
According to the National Hurricane Center, mid-August to mid-October is considered the most active months of hurricane season with the peak approaching on Sept. 10. Every dollar donated through SEG's community donation program will help support Red Cross Disaster Relief, which provides essential aid to those affected by disasters across the country, including food, shelter, relief supplies, emotional support, recovery planning and other assistance.
"As a grocer serving five coastal states in the Southeast, our communities have weathered many storms and we know firsthand the devastation that hurricanes leave in their wake," Southeastern Grocers chief people officer Raymond Rhee said. "Storm recovery takes a village, and a big part of that village is the Red Cross. It's vital we ensure our relief organizations are well equipped when disaster strikes because it can mean the difference between life and death. Every dollar donated at our registers will go toward American Red Cross Disaster Relief to support communities in their greatest times of need."
SEG has a long-standing partnership with the Red Cross, a national nonprofit whose mission is preventing and alleviating human suffering in the face of emergencies through the power of volunteers and the generosity of donors.​ Last year, SEG, together with the SEG Gives Found tion and generous customers, donated more than $815,000 to aid and support disaster relief efforts.
Donations to Red Cross Disaster Relief enable the organization to prepare for, respond to and help people recover from disasters big and small. Fresco y Más, Harveys Supermarket and Winn-Dixie cu tomers can conveniently donate in their local stores through Sept. 27 to support communities and the nonprofit's mission.
For more information, visit www.frescoymas.com, www.harveyssupermarkets.com and www.winndixie.com.