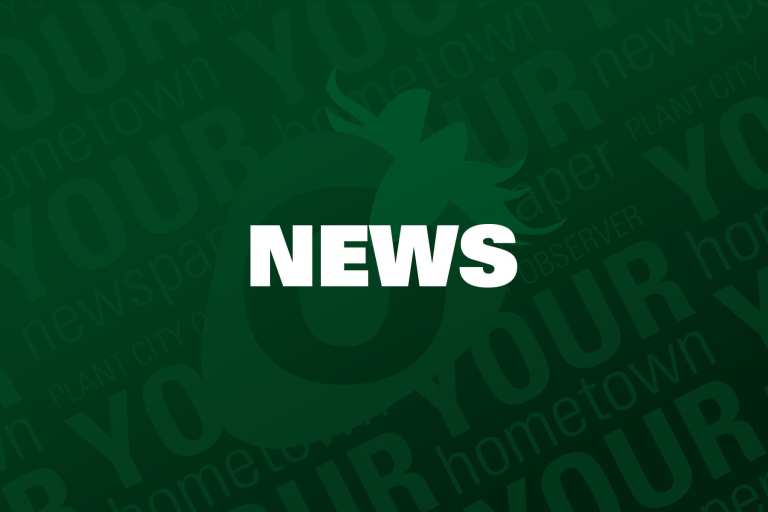 Hope Lutheran Church welcomes mobile food pantry; Plant City Chamber to host Campaign School and Community Leadership Training; HCSO announces final results of Operation Summer's End
Hope Lutheran Church welcomes mobile food pantry
Hope Lutheran Church will once again host their mobile food pantry in the church parking lot, 2001 N. Park Rd., on Thursday, Sept. 21.
This pantry, in association with St. Paul's Lutheran Church in Lakeland, will begin distributing food to those in need beginning at 6 p.m., running until the supplies are distributed. Anyone in need of grocery assistance is encouraged to join as Hope Lutheran works to help eliminate food insecurities within their local community. Various goods ranging from vegetables to meats to dairy and bakery goods will all be available.
The pantry, "Moving Hope," takes place at Hope Lutheran Church on the third Thursday of each month, no identification is required to participate and the pantry is open to anyone in the Plant City community who may need an extra hand.
For additional information, contact the church office at 813-752-4622.
Plant City Chamber to host Campaign School and Community Leadership Training
The Plant City Chamber in partnership with the Florida Institute for Political Leadership (FIPL), an initiative by the Florida Chamber of Commerce, is pleased to host a virtual Campaign School & Community Leadership Training.
This two-part online training school is scheduled for Sept. 27 and 28, from 5:30 p.m. to 8:00 p.m. each day. The virtual training school is highly recommended for candidates and anyone interested in running for local or state office, serving their community, or managing campaigns. It is open to everyone, free to attend, and non-partisan. Participants are welcome to attend any or all days offered.
FIPL Campaign School & Leadership Trainings provide a comprehensive briefing on emerging local and state issues, teaches attendees available local opportunities for appointed or elected positions, offers guidance on how to prepare to run for office in the future, and provides training on how to run winning campaigns.
Presenters include state and local political experts, elected officials, university professors, and community leaders.
For more information, to register, to see what elections are coming up in your area, and to nominate someone (or yourself) to run for office, please visit www.FIPL.org.
HCSO announces final results of Operation Summer's End
The Hillsborough County Sheriff's Office conducted 656 vehicle and vessel stops to protect our community from impaired drivers and ensure a safe and enjoyable Labor Day weekend celebration for all.
The Hillsborough County Sheriff's Office is proud to announce the final results of "Operation Summer's End," a joint-agency enforcement initiative focused on addressing DUI (Driving Under the Influence) and BUI (Boating Under the Influence) offenses over the Labor Day Weekend.
HCSO, in partnership with the Tampa Police Department, the University of South Florida Police, and the Florida Highway Patrol, dedicated its efforts to ensuring the safety of our community members during this holiday weekend.
The following are the totals for HCSO's 'Operation Summer's End' enforcement:
DUI:
• Traffic Stops: 582
• Citations: 51
• Warnings: 531
• DUI Arrests: 43
• Other Arrests: 5
BUI:
• BUI Arrests: 1
• Vessel Stops: 74
• Safety Inspections: 70
• Citations: 5
• Warnings: 45
• Boat Ramp Checks: 12
• Other Arrests: 1
The following are collective totals from HCSO and
participating agencies as part of 'Operation Summer's End':
• Traffic Stops: 885
• Citations: 131
• Warnings: 706
• DUI Arrests: 77
• Other Arrests: 22