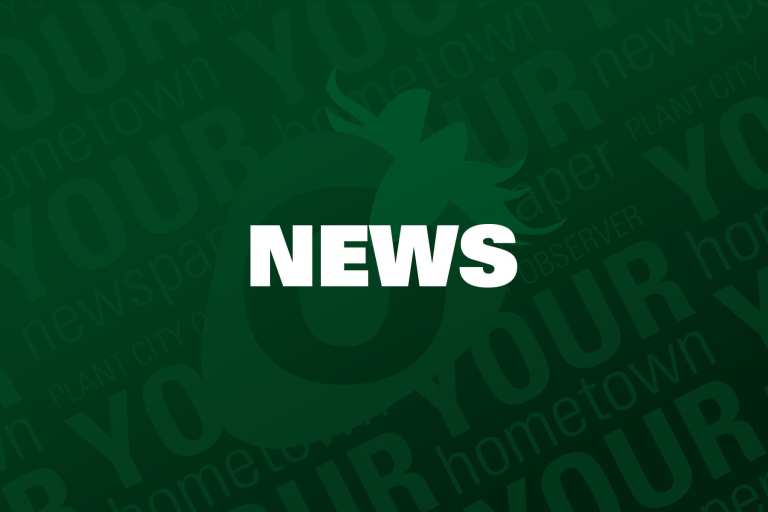 Plant City to experience road closures for Oktoberfest; Plant City Optimist Club and Plant City Parks & Recreation Department to hold annual Golf Tournament.
Plant City to experience road closures
for Oktoberfest
Plant City has announced that there will be multiple road closures on Sept. 24 as the city celebrates their first annual Oktoberfest. Road closures will run from Palmer St. to Evers St. and MLK to Reynolds St., lasting from 12 p.m. to midnight. Hosted by Plant City Main Street, the event will take place at 100 N. Collins St. in Historic Downtown Plant City from 6 p.m. to 11 p.m. Live entertainment will amplify the scene as patrons enjoy amenities such as an exhibitor market, food trucks, a costume contest, axe throwing, a bratwurst cooking competition, plus more.
With a $30 entry fee, contestants can show off their skills during the cooking competition which will run from 6 p.m. to 8 p.m.
Patrons will sample each dish, score competitors, and cast ballots. The contest will be limited to 10 participants who have a chance to win a $500 1st Place Prize.
Those of age can take advantage of the biergarten (beer garden.) Registration will be $85 for exhibitors; $45 for non-profits; $55 for informational participants; $200 for food trucks. For additional information, please contact Dawn Hyatt at Director@PlantCityMainStreet.com, call (813)358-8898 or visit www.PlantCityMainStreet.org.
Plant City Optimist Club and Plant City Parks & Recreation Department to hold
annual Golf Tournament
The Plant City Optimist Club and the Plant City Parks & Recreation Department will host their 28th Annual Golf Classic fundraiser tournament at Diamond Hill Golf & Country Club in Dover on Saturday, Oct. 1.
The shotgun-start tournament will kick off at 2 p.m., followed by a putting contest and driving range access, with the event aimed at raising money for youth programs throughout Plant City. In past years, nearly 100 players have come together for an afternoon of fun and fellowship while supporting a good cause at the tournament.
The Plant City Optimist Club has been involved with local youth programs since they formed in 1962. In addition to an annual contribution to the Plant City based non-profit Friends of Recreation & Parks which supports youth programs and facilities for the community, volunteer and financial assistance is also given annually to the Parks & Recreation Department for activities such as their youth flag football, basketball, and soccer programs as well as the annual City-Wide Easter Egg Hunt and Trunk Or Treat events and various sports skills competitions. The club also hosts an annual Youth Appreciation dinner to recognize eight outstanding seniors from Plant City High School, along with an Oratorical Contest, a Respect for Law event for at-risk middle school students, and they provide at least $6,000 in scholarships each year for both college-bound graduates and those graduates seeking additional certifications or training to go directly into the workforce. Other programs such as Plant City High School athletics, the Plant City Family YMCA, and the United Food Bank of Plant City also benefit from annual club support.
The Club's two fundraisers to support their community programs are the annual golf tournament and the sale of Christmas trees each year in front of Plant City High School.
To obtain a 2022 Golf Classic flyer or for more information about the Plant City Optimist Club, please visit their web site at www.plantcityoptimistclub.org or contact Club President Mike Williamson by email at president@plantcityoptimistclub.org or by phone 813-299-6503.