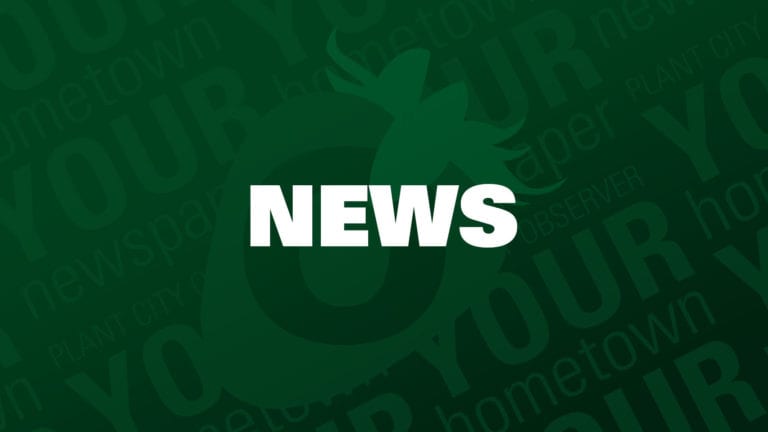 HCSO warns of jury duty scam
If you get a call from a Hillsborough County Sheriff's Office deputy about missed jury duty, don't reach for your wallet — reach for your phone instead.
According to HCSO, someone has been impersonating a deputy and claims they're calling to tell you about the "jury duty" you missed. They sometimes ask to resolve the issue by bringing money to a district office. It's all a scam.
"To be clear, at no time will a member of the Hillsborough County Sheriff's Office call you to inform you about missed jury duty," HCSO spokesperson Amanda Granit said.
If you do receive a call from the fake deputy, do not give out any personal information and report the call at 813-247-8200.
Wish Farms unveils new tagline
Fresh off of last week's groundbreaking ceremony, Wish Farms announced its new tagline Tuesday morning.
"Generations of Sweetness" is the Plant City grower's newest marketing move, a way for Wish Farms to not only highlight the quality of its berries but also to honor its own traditions. Wish Farms was founded in 1922 and four generations of the Wishnatzki family have owned and operated it.
"When my grandfather Harris arrived at Ellis Island from Russia in 1904, he could never have imagined what his American dream would become 115 years later," owner Gary Wishnatzki said. "It brings me great pride to know that my children and their families will continue carrying the torch."
Last week, Wish Farms held a groundbreaking ceremony for its upcoming office, warehouse and cooling facility. Construction on the warehouse and cooling facility should be completed by January 2020 and the office is expected to be occupied in September 2020, according to Wish Farms.
2019 Christmas Parade Grand Marshals named
Plant City Christmas Parade Inc. announced Wednesday its grand marshals for the 2019 Christmas Parade.
David and Diane Brewington received the honor of leading this year's parade, which cruise through downtown Plant City beginning at 7 p.m. Dec. 6.
"The Brewingtons are mainstays in Plant City and they have supported the community and our youth for decades," the group said in a press release.
The annual parade brings together local businesses, civic groups, churches, schools and more to celebrate.
The major sponsors for this year's event are Unity in the Community and Stingray Chevrolet. The parade is still offering sponsorships for $250 and up with all proceeds going to help marching bands and schools cover the costs of participating in the parade and getting there, should they need assistance.
Applications for entering a float are still being accepted until the Christmas Parade board approves of 80 entries. Prizes will be awarded for the following categories: Best School Entry, Best Marching Unit, Best Church Entry, Best Business Entry, and Best Overall Entry.
Anyone interested in being a parade sponsor can contact Dodie White at 813-927-0595, Marsha Passmore at 813-245-2244, Sharon Moody at 813-453-7134, or Bob Fulks at 813-365-0275. To get a parade application, visit pcchristmasparade.homestead.com.