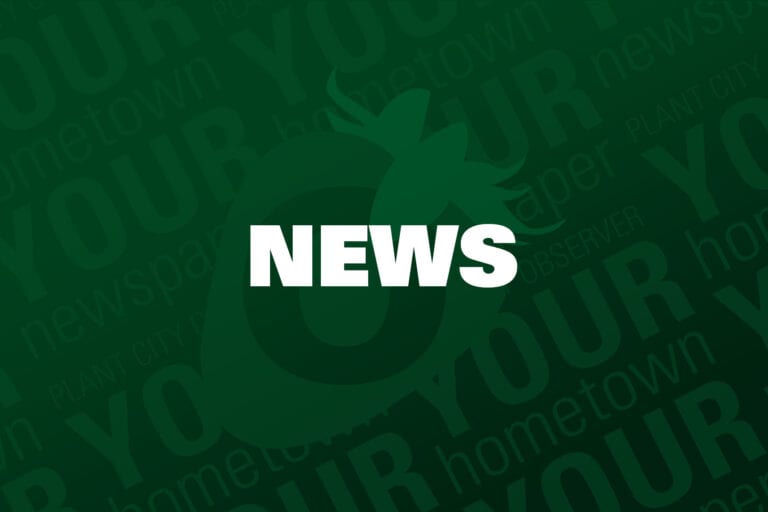 Plant City Parks & Rec, Optimist Club to hold annual Golf Classic Fundraiser; Florida Sheriff's Association releases Operation Safe Kids results; Road closures ahead for Plant City
Plant City Parks & Rec, Optimist Club to hold annual Golf Classic Fundraiser
The 29th annual Plant City Optimist Club/Plant City Recreation & Parks Department Golf Classic Fundraiser will be held on Saturday, Sept. 29 at the Diamond Hill Golf Club, 13115 Sydney Road, in Dover. The shutgun-start tournament to raise money for youth programs in Plant City will start at 8 a.m., preceded by registration beginning at 6:45 and driving range access. Past years have seen nearly 100 players converge on the course for a round of fun and fellowship supporting a good cause.
The Plant City Optimist Club has been involved with local youth programs since they formed in 1962. In addition to an annual contribution to the Plant City based non-profit Friends of Recreation & Parks which supports youth programs and facilities for the community, volunteer and financial assistance is also given annually to the Parks & Recreation Department for activities such as their youth flag football, basketball, and soccer programs as well as the annual City-Wide Easter Egg Hunt and Trunk or Treat events and various sports skills competitions. The club also hosts an annual Youth Appreciation dinner to recognize eight outstanding seniors from Plant City High School, along with an Oratorical Contest, a Respect for Law event for at-risk middle school students and they provide at least $6,000 in scholarships each year for both college-bound graduates and those graduates seeking additional certifications or training to go directly into the workforce. Other programs such as Plant City High School athletics, the Plant City Family YMCA and the United Food Bank of Plant City also benefit from annual club support.
Teams, hole sponsors, raffle/door prize sponsors and tournament sponsors are still being solicited. To obtain a 2023 Golf Classic flyer, to become a sponsor, or for more information about the Plant City Optimist Club, please contact Club President Pat Stottlemyer at president@plantcityoptimistclub.org or 813-494-9615.
Florida Sheriff's Association releases Operation Safe Kids results
The Florida Sheriffs Association (FSA) Task Force has released the results of Operation Safe Kids, a strategic initiative in 42 Florida counties that called attention to traffic safety in and around schools to ensure that children had a safe return to school from Summer Break.
During the Task Force Operation SafeKids, Florida's sheriffs issued 7,218 warnings and 5,171 traffic citations, dedicated 5,900 hours during the enforcement period, delivered 5,520 educational messages and posted 80,674 social media messages throughout the state.
"Safeguarding Florida's future through youth-focused programs and services is a key objective for law enforcement statewide. This goal has been achieved today by identifying and monitoring high-risk areas, issuing warnings and citations, and educating the public on the importance of school zone safety," FSA President and Nassau County Sheriff Bill Leeper said. "The implementation of this program highlights Florida sheriffs' strong commitment to upholding the security of families and local communities in our state."
The following are the specific totals numbers for Hillsborough County:
· Warnings issued: 821
· Citations issued: 117
· Social media messages posted: 18
"We're committed to maintaining traffic safety in and around school zones because every student's journey to and from school should be a protected one," Sheriff Chad Chronister said. "Operation Safe Kids isn't about racking up citations, it's about education. Let's all do our part to make sure our kids get to school safely!"
Operation Safe Kids contributes to two of the FSA business operations goals: To foster effective law enforcement and crime prevention for the public safety of the citizens and visitors of Florida and to protect Florida's future by promoting public support of programs and services focused on the youth of our state.
The 42 sheriffs' offices that participated in the operation are from Alachua, Baker, Bay, Bradford, Brevard, Broward, Charlotte, Citrus, Clay, Collier, Columbia, DeSoto, Flagler, Hardee, Hendry, Hernando, Highlands, Hillsborough, Indian River, Jackson, Lake, Lee, Leon, Marion, Martin, Monroe, Nassau, Okaloosa, Okeechobee, Orange, Osceola, Palm Beach, Pinellas, Putnam, Santa Rosa, Sarasota, St. Johns, St. Lucie, Sumter, Volusia, Wakulla, and Washington counties.
Road closures ahead for Plant City
Plant City has announced that Alsobrook St. will be closed between S Park Road and Wilkin Avenue for road improvements, with the project beginning on Sept. 9 and city officials anticipating the road closures to last between one and three weeks.