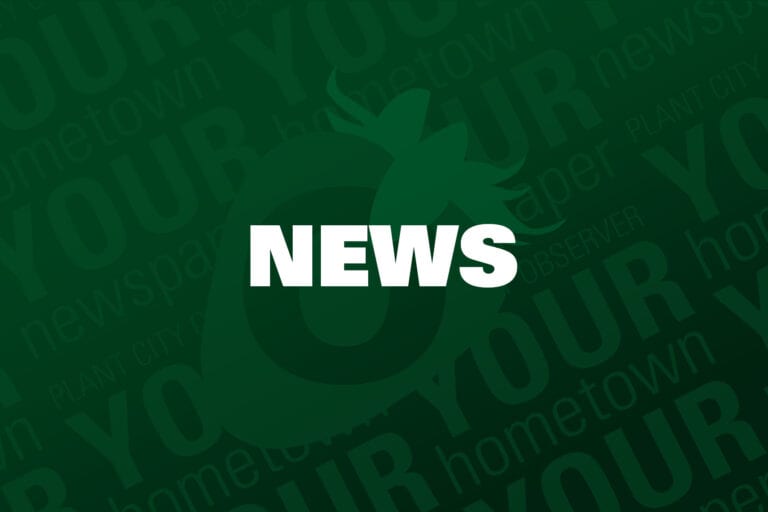 Hillsborough County launches annual "Erase the Need" program; Hope Lutheran Church transitions to new sanctuary; Lighthouse Staffing Agency to fill temporary positions in support of Hurricane Elsa relief
Hillsborough County launches annual "Erase the Need" program
Hillsborough County Tax Collector, Nancy C. Millan announced their annual school supply drive to "Erase the Need" for teachers and students in Hillsborough County.
"Since 2006, we've partnered with the Hillsborough Education Foundation to collect school supplies for our students and teachers who need them the most," Millan said. "HEF is an excellent resource that supports Hillsborough County public schools. I'm thrilled to continue and grow this partnership."
For almost 35 years the Hillsborough Education Foundation has been committed to strengthening public education through advocacy, investment of resources, and programs that empower every student to achieve academic and personal success. In the 2019-2020 school year alone, HEF distributed 2.7 million dollars in school supplies to serve around one hundred thousand students. Supplies are available to teachers in Title one schools to shop for much needed classroom resources – for free! That means items such as backpacks, pencils, paper, notebooks, and anything else that you can donate will help make a big difference in a student's life.
"Our inventory has really been depleted during the pandemic and we are working to restock our shelves, so all students can have their own basic school supplies that they need to be engaged in their learning. Your donations will positively impact classrooms as students head back to school and throughout the year," said Hillsborough Education Foundation CEO, Kim Jowell.
The Hillsborough County Tax Collector's office is asking their employees and customers to join them in this amazing initiative during the month of July to "Erase the Need" and put school supplies in the hands of students.
To find a Tax Collector's office near you for donation drop off, visit hillstax.org.
To learn more about the Hillsborough Education Foundation and how you can help, visit educationfoundation.com.
Hope Lutheran Church transitions to new sanctuary
The members and staff of Hope Lutheran Church, 2001 North Park Road, Plant City, announce a bittersweet day in their ministry as they begin the transition to their new sanctuary.
On Sunday, July 18 at their 9:15 a.m. worship service, they will mark the final worship in their current sanctuary.
The sanctuary, dedicated on May 10, 1964, has been expanded, pulled and tugged and can no longer accommodate the growing ministries of Hope.
Hope's Sr. Pastor, Rev. Dean Pfeffer has said the theme of the worship service will be "Thanks for the Memories," and will be based on Jeremiah 29:11, "For I know the plans I have for you," declares the Lord, "plans to prosper you and not to harm you, plans to give you hope and a future." These words have also served as the theme for Hope's capital campaign.
"Over the years many in our community have worshiped with us, sent their children to our school or joined us for some of our special events," Pfeffer said. "We encourage and invite our community to join us for this very special day."
Much of the worship service will be based on the dedication service of the sanctuary that took place on May 10, 1964.
The congregation will then begin to worship in their Fellowship Hall beginning July 25 as they look forward to their first worship service in the new sanctuary, currently nearing the completion of construction.
Plans currently are for the initial worship service to take place in their new sanctuary on Sunday, August 29th at 9:15 a.m.
For additional information, contact Rev. Pfeffer at 813-752-4622.
Lighthouse Staffing Agency to fill temporary positions in support of Hurricane Elsa relief
CareerSource Tampa Bay (CSTB) will be assisting Lighthouse Staffing Agency with filling temporary positions in support of Hurricane Elsa relief.
Emails will be sent to candidates with links to apply for these positions and referrals will be made by CSTB staff.
The Lighthouse Staffing Agency will be hiring in the Tampa area for the following seasonal and contract positions: Site Supervisor, RN and CNA, Dorm Staff, Pet Support Staff, Custodial Staff, and General Laborers.
For more information about the company, these positions, or application information, go to www.lighthouseofcolumbus.org/apply or email recruiting@lighthouseofcolumbus.org.
The Lighthouse Staffing Agency was founded in March 2002 and is a supplier of temporary and permanent help.
The head office is in New York and serves all of North America and recruits nationally. Their management team has over 40 years management experience and over 31 years in staffing industry related experience.
The Lighthouse Staffing Agency offers competitive benefits packages, market-competitive salaries and is looking for employees to be a part of their motivated, respectful, and excellent team.
For more information or assistance, contact Mario Rodriquez at 813-399-1275 or via email at rodriquezm@careersourcetb.