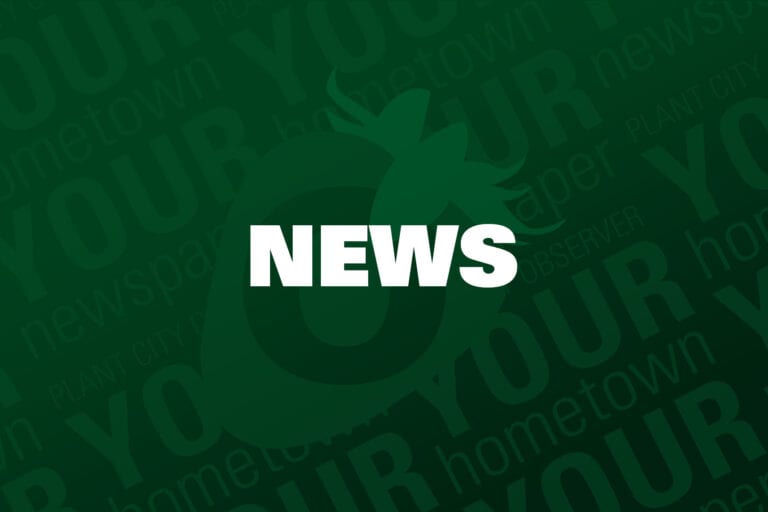 PCPD search for vehicle linked to shooting victim; Hillsborough County Tax Collector raises over $33,000 for elementary art programs; Plant City to host Sunset Hike
PCPD search for vehicle linked to shooting victim
A 21-year-old African American victim who suffered a gunshot wound was dropped off at South Florida Baptist Hospital on May 8.
The victim was brought to the hospital in a blue Nissan truck around 2:30 p.m., as pictured.
Anyone with information regarding the shooting or the Nissan truck, is asked to contact Det. Dunnam by calling (813) 707-2233 or by emailing MDunnam@PlantCityPolice.com.
Hillsborough County Tax Collector raises over $33,000 for elementary art programs
Hillsborough County Tax Collector, Nancy C. Millan, was honored to present the results of their first Kids Tag Art Program to the Hillsborough County School Board. The inaugural event raised $33,769 and will provide $1,200 to each participating elementary school — including Plant City's Cork and Burney Elementary Schools — for art supplies and materials.
The Kids Art Program is a creative fundraiser that gives Title I, fifth grade elementary school students the opportunity to showcase their artistic ability by designing front license vanity places in art class. The plate designs are then printed on metal plates and sold to family, friends and others. Proceeds from the plate sales and sponsorships then go back to the participating schools to help support their art programs.
The Kids Tag Art Program began in Polk County over 15 years ago and other counties have since joined in, with the programs raising over $1 million for arts programs in Florida.
"We know that teachers often pay out of pocket for much-needed art supplies, and our goal is to help alleviate some of this expense through this program," Millan said via a press release. "We are excited to be able to bring Kids Tag Art to Hillsborough County. We thank our sponsors for their support and help in making this year's event successful and are already planning for the next school year."
Suncoast Credit Union was the presenting sponsor for the inaugural event and other sponsors for this year's event includedDerrick Brooks Charities, PDQ, Florida West Coast Credit Union, Wild Architecture and Ms. Peggy Land.
There was a top winner at each participating school, with Ysamar Trejo-Duarte selected as the winner from Cork Elementary and Sariah Montelongo selected as the winner from Burney Elementary
Plant City to host Sunset Hike
This is your opportunity to join Plant City's Parks staff for a guided Sunset Hike at McIntosh Preserve, 775 E. Knights Griffin Rd.
Participants will be led on an easy 1.5-mile hike from the parking area to the preserve's observation tower and back as the sun sets over Plant City's beautiful wildlife. With any luck, you'll have a chance to see deer and perhaps some of the preserve's other inhabitants as they too come out for an evening stroll.
The event will be held on Saturday, June 4 at 7:30 p.m. and anyone who wishes to participate must pre-register by Thursday, June 2. Find the link to pre-register at www.plantcitygov.com/parksrec/page/sunset-hike.
Things to bring:
• Closed toe shoes
• Water
• Sunscreen
• Bug spray
• A hat