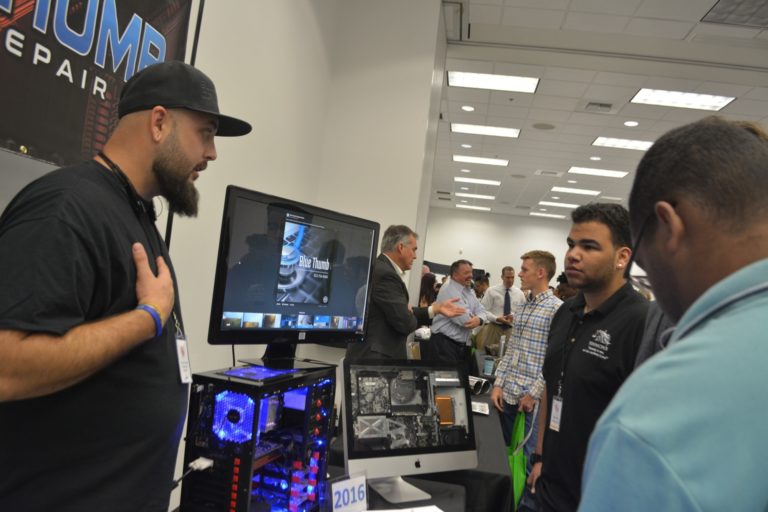 Plant City Job Fair on its way, Jimmy's Fight fundraiser this weekend and Hillsborough 100 Conservation Challenge returns.
Plant City Job Fair on its way
The Plant City Job Fair will be held April 26 from 12 p.m. to 2 p.m. at the HCC Trinkle Center, 1206 N. Park Road. The community's top employers will be present and looking for new employees.
Those interested in starting a career in administration, health care, construction, manufacturing, distribution or sales should come with their resumes and a go-getting attitude to meet their potential future employers.
Some of the companies in attendance will be Star Distribution, Stingray Chevrolet, Suncoast Credit Union, BayCare Health System and more. For more information go to www.plantcityjobs.com.
Jimmy's Fight
Off Road United Foundation is asking the Plant City community to gather together in support of Jimmy Riley, a former United States Marine and current employee at the Plant City Fire Rescue. He was recently diagnosed with Glioblastoma Multiforme, a highly aggressive cancer that is usually found in the brain or on the spinal cord.
Jimmy's Fight is a fundraising event held from 10 a.m. to 4 p.m. April 22 at Walden Lake Car Wash and Service Center, 1414 S. Alexander St. The event will raise money to support him and his family as they go through this difficult time.
Fire departments from all local surrounding counties will be in attendance. The event will feature a barbecue and there will be radio stations and news outlets on-site. Some participants include Hook a Hero, Brewington's Towing, Lakeland FD, Tampa FD, Hillsborough County FD, BBQ pit-master from Lakeland FD and the crew of St. Florian Gasparilla float.
Off-Road United is a nonprofit that aids families of fallen first responders and those injured in the line of duty. It will be in attendance to help with this event in any way they need assistance. Those who have a Jeep are also encouraged to join Off-Road United throughout the fundraiser. Those interested in coming should contact the group via its Facebook page so they can count the rigs needed for the event.
Hillsborough 100 Conservation Challenge returns
The second annual Hillsborough 100 Conservation Challenge is a project of the Hillsborough Soil and Water Conservation District, 201 S. Collins St. The event unites area civic clubs, businesses, middle and high schools and government agencies in an effort to create projects around town to better the community.
This year's challenge will be held from April 21 through May 6 with daily events going on throughout Hillsborough County.
The Plant City Lions Club will have a project from 8:00 a.m. until noon Saturday at the Plant City Commons Community Garden, located on Cherry Street on the Plant City HCC/UF campus. They'll be joined by members of the Leo Clubs from Durant, Plant City and Strawberry Crest High Schools, as well as the USF Lions Campus Club.
For more information, call Karen Crumley at 813-924-3829.