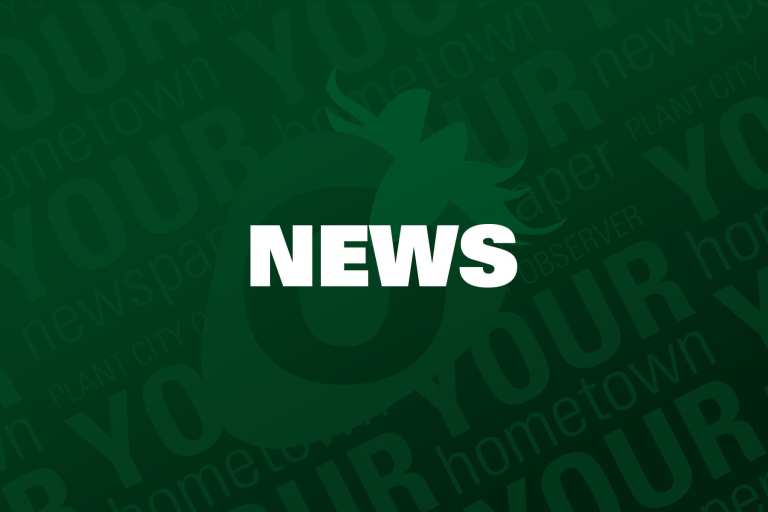 Volunteers Needed; Tampa Bay Rodeo & Family Festival Gallops Into Hillsborough County Fairgrounds; Planning Commission Seeks Student Planners; Commission Approves Extension of Time To Commence Alcoholic Beverage Sales at Downtown Location; Speeders Beware; Plant City Finance Department Passes Annual Audit
Volunteers Needed
Do you want to get involved in the community or have a student needing service hours for Bright Futures? From January thru November, Plant City Main Street hosts Last Friday in Downtown and is in need of volunteers to help set-up and tear-down as well as help guests during the event. To sign up to volunteer, visit https://bit.ly/3J2l6KY.
Tampa Bay Rodeo & Family Festival Gallops Into Hillsborough County Fairgrounds
If watching cowboys and cowgirls show off their bull riding, barrel racing and bronco busting prowess is your thing, snag tickets to the Tampa Bay Rodeo and Family Festival at the Hillsborough County Fairgrounds April 14 – 16. Parents can register their littlest cowpokes onsite for the popular mutton bustin'. The evenings are filled with delicious food, exciting games, amusing animals and live music. Tampa-area and Nashville recording artist Randy McNeeley takes the stage on Friday and Saturday nights and nationally-touring country artists Craig Campbell and Canaan Smith each perform on Sunday afternoon. There's something for everyone at this spring extravaganza, including face painting and games for the little ones and mechanical bull riding and axe throwing for the bigger kids. For information and tickets, visit www.hillsboroughcountyfair.com/tickets.
Planning Commission Seeks Student Planners
Know a high school student who may be interested in planning, a career that helps communities envision their future and find the right balance of new development, essential services, environmental protection and innovative change? Future Leaders in Planning (FLiP) is a free summer student leadership development program offering high school students broad exposure to planning across many fields. FLiP 2023 will be held May 30 – June 2 from 8 a.m. – 5 p.m. at the Planning Commission office (601 East Kennedy Boulevard) and off-site locations. Applications are due by April 24. For more information visit planhillsborough.org/FLiP/.
Commission Approves Extension of Time To Commence Alcoholic Beverage Sales at Downtown Location
Representatives of Go Investments LLC went before the City Commission last week to request an extension of time to commence alcoholic beverage sales at 103 North Palmer Street, the former location of Big Dog's patio. The property has been vacant since August 2022. After the former tenet vacated, cleaning and repairs were required, which took several months. Commercial real estate agents have shown the space to approximately 20 potential tenets and hope to secure a quality business soon to lease the space with the wherewithal to make their concept work. The property owner hoped to maintain the grandfathered-in zoning for alcohol sales to offer flexibility to the future tenet. By a vote of 4 to 0, a 90 day extension was granted.
Speeders Beware!
Plant City Police Department (PCPD) announced that a new "speed trailer" is being deployed throughout the city. The trailer is equipped with technology to measure vehicle volume and speed, which the Department will then use to identify the roadways with the greatest number of speedsters. PCPD reminds everyone that speeding is a major contributor to traffic crashes and injuries so slow down, leave early, drive patiently and arrive safely at your destination.
Plant City Finance Department Passes Annual Audit
The City of Plant City's Finance Department is back in the news again. Just weeks after being awarded the Distinguished Budget Presentation Award from the Government Finance Officers Association, an independent audit for the fiscal year that ended Sept. 30, 2022 got rave reviews for its precision. Auditors said the city's net position increased by $13.8 million and is in great financial shape. City Commissioners recognized their efforts by proclaiming March 20 – 24 Finance Professionals Week. "Having a background in public accounting I know how challenging government accounting can be, we salute you and appreciate you," said Mayor Nate Kilton. "It's really impressive to see good stewardship of the revenues coming in and you're doing an excellent job."