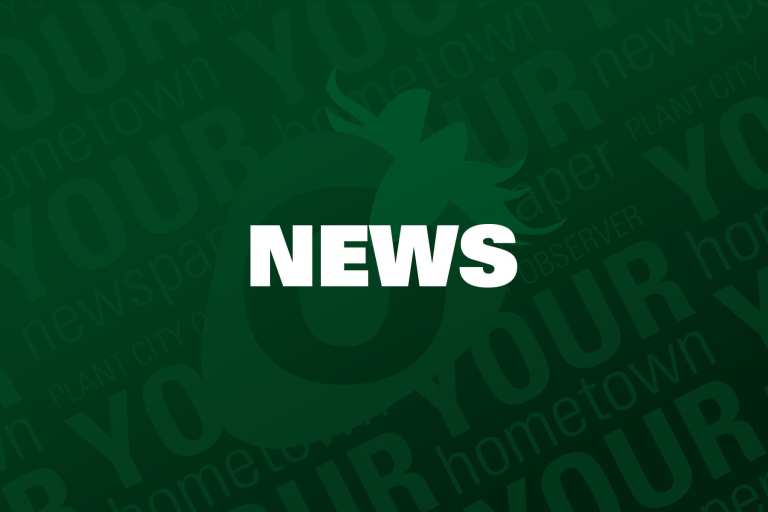 Plant City student wins Optimist Oratorical Contest; Parks & Rec's annual Youth Fishing Derby upcoming; Scholarships available for Hillsborough County students
Plant City student wins Optimist Oratorical Contest
Three local students participated in the annual Plant City Optimist Club Oratorical Contest on Monday, Feb. 20, 2023 at the City of Plant City Parks & Recreation Department administrative conference room.
The theme of this year's contest was "Discovering the Optimism within Me". The students presented their four to five minute orations in front of an audience of nearly 30 people, including their family and guests as well as contest judges, club members and their families. Students must be under the age of 19 as of last October 1 to qualify for the competition.
"It is difficult for these young people to stand before an audience and give their speeches. The competition helps them improve their public speaking skills which will benefit them in their future careers" Optimist Club President Pat Stottlemyer said.
The results of the 2023 combined gender event are:
1st Place: Kenley Connell (Plant City High School)
2nd Place: Kyleigh Elliott (Foundation Christian Academy, Valrico)
3rd Place: Ellie Mueller (Plant High School, Tampa)
"I talked about key factors in my life where I chose to be optimistic," Connell said. "My family loves McDonald's Coke and I spoke about the importance of seeing your glass as half-full. I'm a senior and looking to find scholarships to pay for college and hope I can win scholarship money at the next level of competition."
The top two finishers advance from the Club level to the Zone 6 Competition against Lakeland's and Winter Haven's top two finishers on March 27 at 6:00 pm at the Sadye Gibbs Martin Community Center. The top two there go on to the North Florida District's Southwest Regional Contest for the Tampa Bay area on April 15 at 1:00 pm at the Plant City Parks & Recreation Department administrative conference room.
Regional winners advance to the North Florida District Finals April 29 in Bushnell where a $2,500 college scholarship will be awarded to the District Champion, a $1,500 scholarship for 2nd place and a $1,000 scholarship for 3rd place. The higher scoring District Champion will be eligible to attend the 7th Annual World Championships in St Louis, Mo. July 20-21, 2023 representing the North Florida District.
A Plant City club representative has won the North Florida District finals competition and received the college scholarship nine times since 2001, most recently won by Katelyn Yarbrough in 2017.
First conducted by Optimist International in 1928, this is longest running and second-most popular Optimist International program, with over 2,000 clubs participating each year. Optimist International (www.optimist.org) is one of the world's largest service club organizations with over 80,000 adult and youth members in over 2,500 clubs in the United States, Canada, the Caribbean, Mexico and throughout the world. Carrying the motto "Bringing Out the Best in Kids," Optimists conduct over 65,000 positive service projects that reach more than six million young people each year and spending over $78 million on their communities annually.
Parks & Rec's annual Youth Fishing Derby upcoming
Registration is also now open for Parks & Rec's annual Youth Fishing Derby, taking place from 8:30 to 10:30 a.m. on March 11. The event is open to all kids from the ages of five to 15, with pre-registration open from now until March 10 and registration on the day of the event available from 7:30 to 8:15 a.m. The event will take place at the back parking lot at Plant City Stadium and all anglers are encouraged to bring their own pole, the bait of their choice and a five-gallon bucket to transport their fish to the weight station. Prizes will be awarded for the top catfish and bass overall, along with awards for the largest weight and most fish caught by each age group. For more information, email recinfo@plantcitygov.com or call 813-659-4255.
Scholarships available for Hillsborough County students
College scholarships are available for Hillsborough County Students. To qualify for up to $5,000 in available scholarships, students must fit the following criteria:
Be a Hillsborough County Resident
Have a household income at, or below, 200% Federal Poverty Guidelines
Applications are due by Friday, March 24, 2023. For more information, call 813-272-5220 or visit www.HCFLGov.net/Eduation.