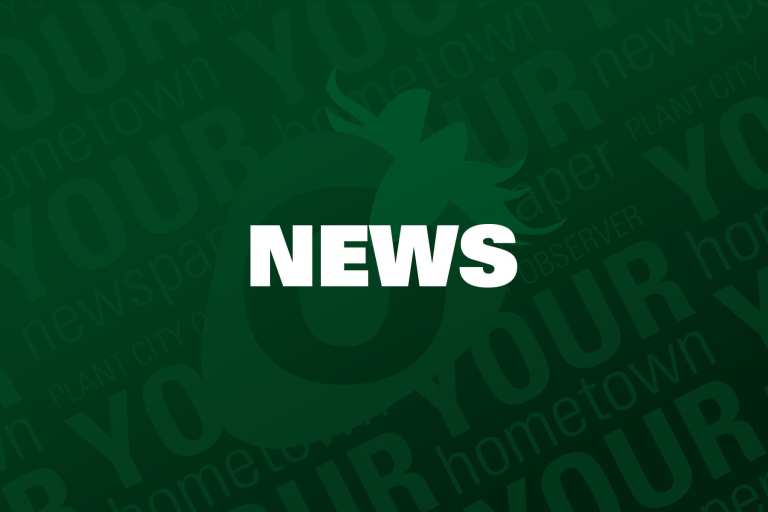 20th Annual Black Heritage Celebration returns to Plant City; Hope Lutheran Church welcomes mobile food pantry; Prepare now for the Plant City Garden Club Horticulture Show
20th Annual Black Heritage Celebration returns to Plant City
The Plant City Black Heritage Celebration, Inc. invites the community to join in as they kick off their Black Heritage Celebration weekend with their annual Black Heritage Gala on Friday, an extraordinary opportunity to enjoy delicious food and celebrate individuals that have made an impact on the Plant City community. Keynote speakers will include Maurice "Mo" Billington of "The Cat Named The Mo Show" on 102.5 The Bone and Captain Alfred Van Duyne of the Plant City Police Department. The event will take place at the Trinkle Center at Hillsborough Community College's Plant City campus from 6:30 to 9 p.m., with tickets costing $50 and only available for purchase online. The weekend will continue on Saturday with the annual Black Heritage Jazz Festival, taking place at the Robert Willaford Train Museum, 102 N. Palmer St, from 12 to 6 p.m. and featuring acts such as the MIXX Group, Judy's Dance, Navigator Academy Dance and much more. Bring a lawn chair and enjoy the festivities downtown, free of charge. On Sunday, the event will conclude with a Black Heritage Gospel Concert from 4 to 5:30 p.m. at Mt. Olive Baptist Church, 604 W. Ball St.
For more information, contact Sharon Moody at 813-453-7134.
Hope Lutheran Church welcomes mobile food pantry
Hope Lutheran Church will once again host their mobile food pantry in the church parking lot, 2001 N. Park Rd., on Thursday, February 16.
This pantry, in association with St. Paul's Lutheran Church in Lakeland, will begin distributing food to those in need beginning at 6 p.m., running until the supplies are distributed. Anyone in need of grocery assistance is encouraged to join as Hope Lutheran works to help eliminate food insecurities within their local community. Various goods ranging from vegetables to meats to dairy and bakery goods will all be available.
The pantry, "Moving Hope," takes place at Hope Lutheran Church on the third Thursday of each month, no identification is required to participate and the pantry is open to anyone in the Plant City community who may need an extra hand.
Prepare now for the Plant City Garden Club Horticulture Show
Start planning now if you wish to have your plants on display at the Florida Strawberry Festival as a part of the Plant City Garden Club's Horticulture Show.
Plants will be accepted on Tuesday, Feb. 28 from 9 a.m. to 5 p.m. and can be dropped off at the Neighborhood Village Building, on the south side of the Administration Building right next to Gate 4, off of Berryfest Place. Eligible plant specimens to be entered into the competition must be grown by Hillsborough County residents. To enter your plants for prizes, they must be in your possession for three months prior to opening day of the Strawberry Festival. There is an exception for multiple plants (Dish Gardens, Fairy Gardens, Terrariums) which must have been in exhibitors' possession for at least six weeks.
For the full list of rules, regulations, and awards for the contest, please visit: https://flstrawberryfestival.com/wp-content/uploads/2022/09/2023-Strawberry-Fest-UPDATED-Horticulture.pdf