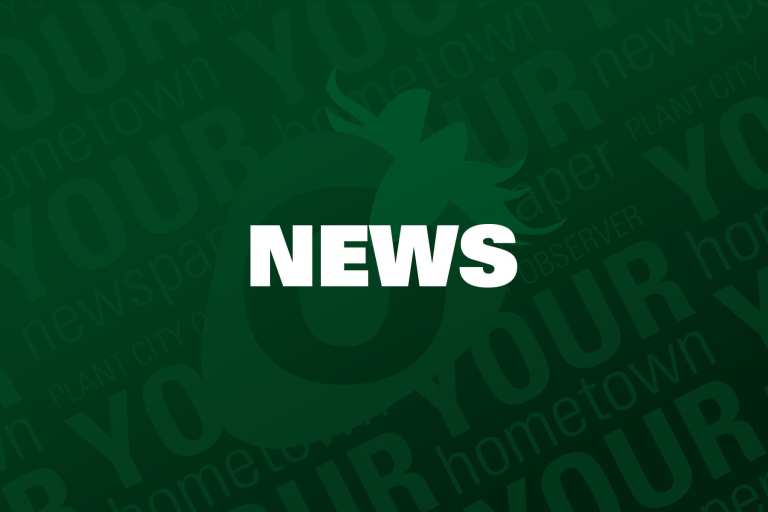 Plant City's Grit Rambusch reaches quarterfinals for The Greatest Baker; Florida Strawberry Festival makes changes to concert lineup; Hope Lutheran Church welcomes mobile food pantry
Plant City's Grit Rambusch reaches quarterfinals for The Greatest Baker
Grit Rambusch, owner of Plant City bakery Crumbles and Cream Kaffeehaus, has reached the quarterfinals for The Greatest Baker.
The Greatest Baker is an online, public voting competition hosted by celebrity bakers Alice Fervonia and Sophie Faldo, both finalists from past seasons of the Great British Bake Off. The winner will take home the title, $10,000 in prize money and a two-page feature in "Bake from Scratch" Magazine.
Baking professionally since 1991, Rambusch's signature bake is prasselkuchen, a buttery puff pastry, a thin layer of homemade cranberry fruit preserve spread, topped with crunchy but tender 'melt-in-your mouth' vanilla butter crumbles, drizzled with a freshly squeezed lemon juice glaze after baking. The perfect combination of soft and crunchy and sweet and tart.
To vote for Rambusch in The Greatest Baker competition, visit https://greatestbaker.com/2022/grit-rambusch. One free vote can be cast every 24 hours throughout this round of voting, running through Dec. 15 at 7 p.m. For more information about Crumbles and Cream Kaffeehaus, visit www.crumblesandcream.com.
Florida Strawberry Festival makes changes to concert lineup
The Florida Strawberry Festival released its remaining list of headline entertainment artists that will be performing on the Wish Farms Soundstage at the festival in 2023.
The remaining artists are as follows:
Walker Hayes : Thursday, March 2, 7:30 p.m.
Chris "Ludacris" Bridges: Saturday, March 4, 7:30 p.m.
Chris Young: Sunday, March 5, 7:30 p.m.
The Jacksons: Wednesday, March 8, 7:30 p.m.
Along with some new additions, it was also announced that Keith Sweat will NOT be performing at the festival as previously scheduled due to unforeseen circumstances. Sweat was originally planned to perform on Saturday, March 11 at 7:30 p.m. and the festival's entertainment committee is actively working on a plan to fill the open slot
Hope Lutheran Church welcomes mobile food pantry
Hope Lutheran Church will once again host their mobile food pantry in the church parking lot, 2001 N. Park Rd., on Thursday, December 15.
This pantry, in association with St. Paul's Lutheran Church in Lakeland, will begin distributing food to those in need beginning at 6 p.m., running until the supplies are distributed. Anyone in need of grocery assistance is encouraged to join as Hope Lutheran works to help eliminate food insecurities within their local community. Various goods ranging from vegetables to meats to dairy and bakery goods will all be available.
The pantry, "Moving Hope," takes place at Hope Lutheran Church on the third Thursday of each month, no identification is required to participate and the pantry is open to anyone in the Plant City community who may need an extra hand.