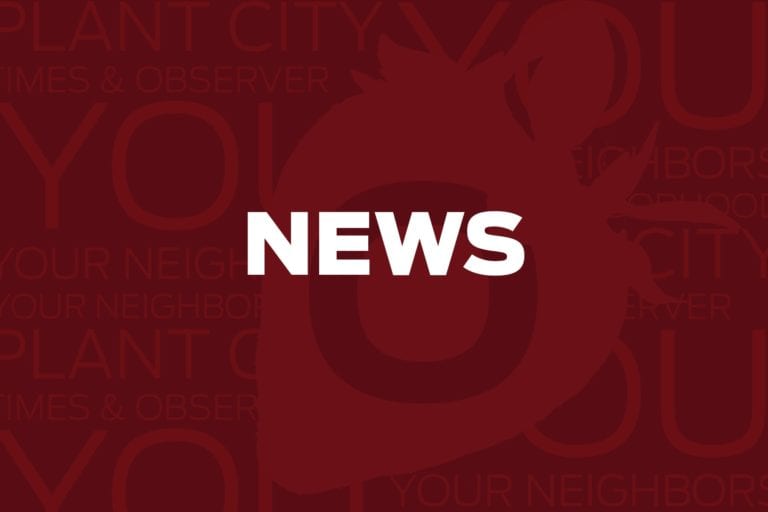 News Briefs 12.20.18
Christmas Parade winners announced
Plant City Christmas Parade, Inc. presented five entities with awards and cash prizes on Dec. 13. Judges named Strawberry Crest High School, Tomlin Middle Gentlemen's Quest, GracePoint Church, Backbone Roofing and the HCPS Transportation Department winners among all who participated in the 2018 parade.
Best Marching Band – Strawberry Crest High School
Best School – Tomlin Middle School Gentlemen's Quest
Best Church – GracePoint Church
Best Business – Backbone Roofing, Inc.
Best Overall – Hillsborough County Public Schools Transportation Department
Photos of all the winners are viewable online at plantcityobserver.com.
Plant City Rec & Parks offerings
The Plant City Recreation and Parks Department announced Monday a series of winter programs for kids and adults.
The Plant City Tennis Center is promoting January lessons for all ages, which anyone interested can register for through Jan. 3. Singles and doubles lessons are offered on weeknights at costs ranging from $15 per class for team tennis to $60 for six adult classes over a three-week period.
The tennis center is also hosting a free Kids' Tennis Carnival from 5-6 p.m. Jan. 3 and 10-11 a.m. Jan. 5. The carnival is open to kids age 7-12 who are beginners to the sport, and registration is open until Dec. 28.
Register in-person at the center, 120 N. Wilder Rd. For more information call 813-707-7485 or email C. Shane Johnson at sjohnson@plantcitygov.com.
The Planteen Recreation Center is hosting a Winter Break Camp for elementary and middle schoolers from Dec. 26 through Jan. 7, excluding Jan. 1.
Kids will get to make crafts, play outside and participate in games and other learning exercises. Parents can drop their kids off at 7 a.m. and pick them up by 6 p.m., and kids must bring breakfast and lunch with them. Pre-registration is required and the cost is $5 per child per day.
The rec center is located at 301 Dort St. For more information call 813-659-4256 or email Maggie Morona at mmorona@plantcitygov.com.