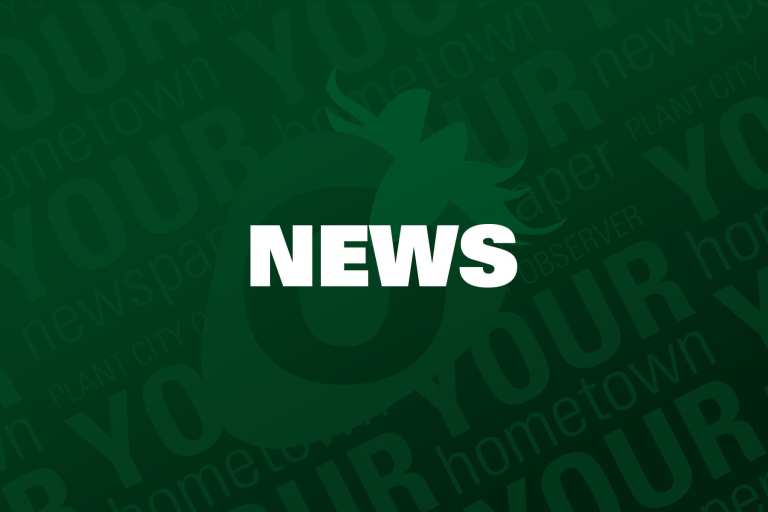 Plant City educators/aides named finalists for Excellence In Education Awards; Plant City to experience road closures this week; Nine-foot Menorah to light up Plant City for Hanukkah; National Wreaths Across America Day coming to Plant City this weekend
Plant City educators/aides named finalists for Excellence In Education Awards
2023 Instructional Support Employee of the Year finalist:
Jorge Capdevilla – Parent liaison aide, Turkey Creek Middle School
"I'm shocked, it means a lot," Capdevilla said. "I work hard to support the community and support the schools, but I didn't expect this at all."
Ida S. Baker Diversity Educator of the Year finalist:
Mary Valesano – Third-grade teacher, Burney Elementary School
"I'm not known for being speechless and not saying anything but holy cow I am without words, I'm honored and grateful," Valesano said. "Children are my heart."
Winners will be honored at Hillsborough Education Foundation Excellence in Education Awards presented by Suncoast Credit Union on Jan. 26, 2023 at the Straz Center for the Performing Arts.
Plant City to experience road closures this week
A portion of Airport Rd. in Plant City will be temporarily closed this week for emergency railroad crossing repairs, with the impacted area running between S. Alexander St. and Sydney Rd. from Dec. 15 at 6 a.m. to Dec. 16 at 5 p.m. This includes Wood Ct. and Plantation Blvd.
This is a total closure, meaning no traffic will be permitted to cross the track until the work is complete and signage will be in place to mark detour roads. The City of Plant City urges residents to adjust travel times accordingly due to the detour.
Nine-foot Menorah to light up Plant City for Hanukkah
Chabad of Brandon & SouthShore will light a nine-foot public Hanukkah menorah at Union Station Depot, 102 N. Palmer St., on Tuesday Dec. 20 at 5 p.m., the third night of the eight-day Festival of Lights.
The event will feature the traditional Latkes, donuts and chocolate gelt for all in attendance. Also, complimentary Hanukkah menorahs and candles will be distributed for participants to kindle at home.
Rabbi Menachem M. Schneerson launched the Hanukkah Awareness Campaign in 1973, of which Plant City's public Hanukkah activities are a part, to encourage the idea that Hanukkah emphasizes that each and every individual has the unique power to illuminate the entire world. The menorah faces the street, the Rebbe notes, and so bypassers immediately feel "the effect of the light, which illuminates the outside and the environment." In the half-century since, the Rebbe's campaign has brought Hanukkah into the mainstream and altered awareness and practice of the festival.
Chabad-Lubavitch's annual Hanukkah campaign has distributed millions of menorahs to Jews around the world, and erected thousands of public menorahs to share its universal message of light over darkness with humanity at large. This year's Hanukkah campaign will be one of unprecedented light and joy, seeing Chabad reach eight million Jews in more than 100 countries through the more than 15,000 large public menorahs Chabad will place worldwide and the more than 6,500 Hanukkah menorah-topped cars that will hit the road in Chabad menorah parades to share the Hanukkah message of hope and joy around the globe.
Throughout the State of Florida, Chabad will be presenting scores of Hanukkah events and celebrations. Locally, Chabad of Brandon & SouthShore will be hosting multiple events, including: Menorahs & Martinis, Jewish Heritage Night with the Tampa Bay Lightning, A Car Menorah parade and Menorah lightings in Sun City Center, FishHawk and Plant City. Information for the local events can be found online at jewishbrandon.com/chanukah. For the international Hanukkah event directory visit jewishbrandon.com/HanukkahEvents.
National Wreaths Across America Day coming to Plant City this weekend
The 1,350 veterans buried in Plant City's four cemeteries will be honored this Saturday, Dec. 17 during Wreaths Across America Day, and volunteers are welcomed and encouraged to come out and assist in laying the wreaths at grave sites.
Before the wreath-laying there will be a ceremony at 9 a.m. at Veterans' Memorial Monument Park, 703 North Wheeler Street, where local officials will offer remarks and the names of every veteran in the cemeteries will be read aloud to the crowd.
Throughout the year, WAA works in a number of ways to show veterans and their families that their sacrifices are not forgotten. Every year the organization celebrates National Wreaths Across America Day on Dec. 17 where they work with volunteers and sponsors to place a wreath on the graves of Veterans at Arlington National Cemetery, in addition to more than 2,500 additional locations in all 50 states, at sea and abroad.
"While we have Veterans Day in the fall and Memorial Day in the spring, our servicemen and women sacrifice their time and safety every single day of the year, to preserve our freedoms. And in many homes across the U.S., every day there is an empty seat for one who is serving, or one who made the ultimate sacrifice for our country. That is why our mission to Remember, Honor and Teach lasts all year long, far beyond the single day in December when we coordinate wreath-laying ceremonies," says the mission statement from WAA.
This year Generation's Renewed has brought the ceremony to Plant City and you now have the opportunity to participate locally.
Visit www.wreathsacrossamerica.org/FL1006P to make a donation or contact local location coordinator Kimberly Kitchen at 813-562-4495 for more information.