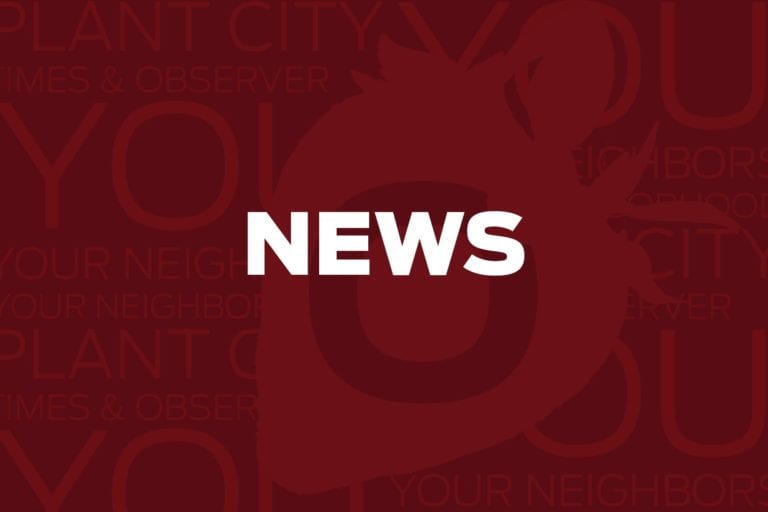 News Briefs 12.13.18
Walden Lake Christmas contest
The winners of Walden Lake's annual neighborhood Christmas lighting contest have been released.
TRADITIONAL
1st: Clubhouse Woods
2nd: Silverbrooke
3rd: Polo Place
WHIMSICAL
1st: Fairway Estates
2nd: Westwood
3rd: Wedgewood
ILLUMINATION
1st: Charleston Woods
2nd: Aston Woods
3rd: Sutton Woods
GRAND PRIZE
Paddocks
SCHS FFA students honored
Strawberry Crest's national champion FFA team members were honored during Monday night's city commission meeting with a proclamation presented by Mayor Rick Lott.
The FFA team consists of Anna Ress, Ayden Kelly, James Prescott, Priscella Shreve, Sydney Swartman and coach/advisor Susan Mayo. The Agriculture Communication team of Ress, Kelly, Shreve and Swartman won first place in their contest at the 91st National FFA Convention & Expo and Prescott placed third overall in the National Extemporaneous Public Speaking event. Swartman was also named third high individual and Kelly was named eighth high individual.
One Church One Child meeting
One Church One Child of Florida is looking for people in Plant City who want to help kids in need.
The group will host a public informational meeting at Bethel Missionary Baptist Church, 804 W. Renfro St., at 6:30 p.m. Dec. 13. Attendees will learn what it takes to become adoptive and foster parents, mentors, church partners or foster care volunteers. One Church One Child has been a statewide program in Florida since 1988 and is dedicated to finding homes and help for children in the foster care system.
To RSVP, contact LaKay Fayson by email at lakay_fayson@ococfl.org, or call the office at 813-707-7113 or cell phone at 813-597-3294.