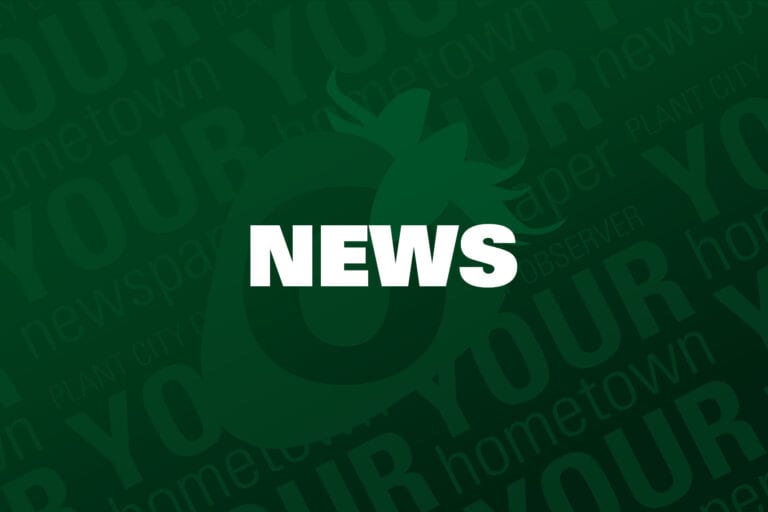 Plant City Optimist Club Christmas Tree Lot Opens; Kiwanis Club of Plant City names winner from fourth annual Coolest Dog Contest; Paws & Claus Night coming to Dover
Plant City Optimist Club Christmas Tree Lot Opens
There's nothing like the smell of fresh pine in your home to bring in the holiday spirit and no better way to acquire it than by purchasing a live Christmas tree. The Plant City Optimist Club can help with that because its annual Christmas tree shop, located at the corner of Maki Road and W. Alexander St. in front of Plant City High School, opens Nov. 21.
It will be selling premium Fraser fir trees grown in North Carolina and ranging in size from three feet to 10 feet. Prices start at $39 and go up to $189 depending on the size of the tree. Tree stands will also be available for purchase. This year, the club is offering a $5 discount on any tree from the lot with the donation of three or more cans or boxes of non-perishable food.
For nearly 60 years, the Plant City Optimist Club has been helping the youth within the Plant City community, following its motto of "Friend of Youth." Their work each year is primarily funded by Christmas tree sales at their annual Christmas tree lot. The group typically sells more than 900 trees each year with the proceeds benefitting local youth programs.
"Large trees are in limited supply so come early," said longtime Optimist Club member Jeff Arnold.
The tree lot will be open for business Monday through Friday from 10 a.m. to 9 p.m. Weekend and Black Friday hours are 9 a.m. to 9 p.m.
Kiwanis Club of Plant City names winner from fourth annual Coolest Dog Contest
Not only is the Kiwanis Club of Plant City's Coolest Dog Contest a way to recognize man's best friend, but it's also a crucial fundraiser for the Kiwanis Club itself. Through the contest this year, the Kiwanis Club raised over $3,600 from supporters and sponsors, money that goes straight back into the Plant City community through the club's many Kiwanis programs.
This year's Awards Ceremony was held at McCall Park on Saturday, Nov. 5.
This year's winners:
Grand Prize Winner: BUGSY
Second place: SAGE
Third place: LOUIE
Runners up: MILLIE, MORTY and PHINNEAS FRANCIS
Sage's Assistant: SHILOH
Kiwanis helps kids around the world. Some local programs for the Kiwanis Club of Plant City include:
• Stuff the Bus – School supplies and backpacks for 1,300 kids and 26 schools
• Christmas for An Angel – Thousands to toys to kids from 18 different schools
• Terrific Kids – Monthly acknowledgement of performing elementary students
• Read Around the World – Reading to young kids and distributing books
For more information on the Kiwanis Club of Plant City or the Florida District of Kiwanis International, visit k05.site.kiwanis.org/plant-city/.
Paws & Claus Night coming to Dover
The Hillsborough County Fair 2022 Harvest Queen Court hosts this year's Paws & Claus Night to benefit the Hillsborough County Pet Resource Center, a county-run animal shelter that connects animal lovers with county resources and fosters adoptions.
Guests can bring their well-behaved pets on a leash for visits with Santa and with a $10 donation, they will receive a printed photo. As ambassadors of the Hillsborough County Fair, the Harvest Queen Court participates in community events throughout their reign. The Court selected the Pet Resource Center as the recipient of this year's donations during Paws & Claus Night.
The event will take place on Dec. 1 from 6 to 9 p.m. at the Hillsborough County Fairgrounds, 215 Sydney Washer Rd, Dover, FL.